The Inspiration Of Listening
Oct 11, 2011
Originally posted 01/15/2011

Eugene Richards has always been an inspiration.
It's not just his pictures that inspire me, but it's
his access to intimacy.
His work is a beacon - it's a symbol of what I strive
to achieve.
I've read his book, Cocaine True, Cocaine Blue
dozens of times, but only recently did I pay acute
attention to the writing.
It looks as if he's interviewing the people he photographs,
and I wondered if there was a tie between the act of
interviewing and access.
I decided to try something similar with a subject
the next time the appropriate opportunity arose.
When I met this woman, I thought I would try.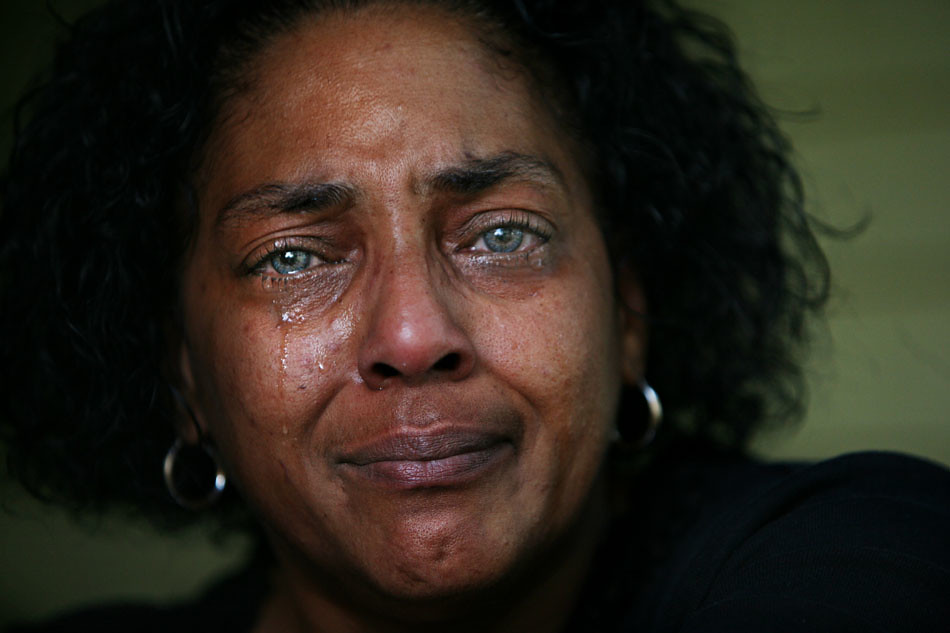 One of our military reporters was working on a story
about this woman, whose son served in Iraq. Her son
suffers from PTSD as a result of his combat experience,
and he tried to kill his wife.
He's now in jail.
His mother asserts his time in Iraq caused his breakdown.
"The Army broke my son. They broke him, and then they
threw him away," she said.
Instead of taking the ubiquitous picture of her standing
by a window holding a picture of her son, I wanted to
make an image that reflected her pain.
I asked her if it would be OK to interview her and have
her talk about her son, while I photographed her.
We both knew it would be emotionally tough for her,
but she trusted me. I emphasized that my goal was to
show the pain she was suffering, and she agreed.
You can see her pain in this progression of images.
I hope it touches people deeper than a traditional
superficial image.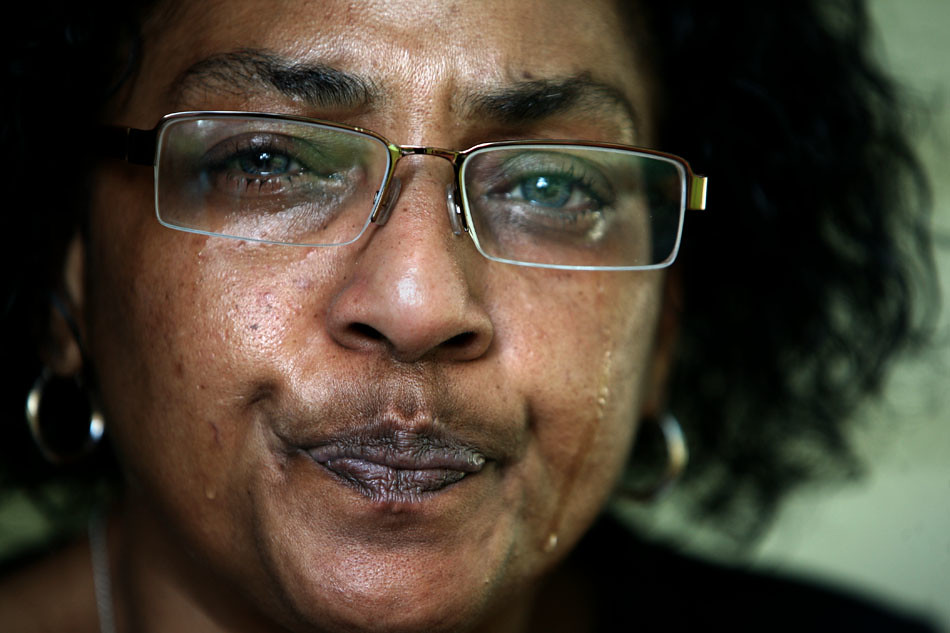 We started talking about her feelings.
We probed deeper into her emotional state, and while it
was difficult, it's important to remember this was an agreed
action by both of us.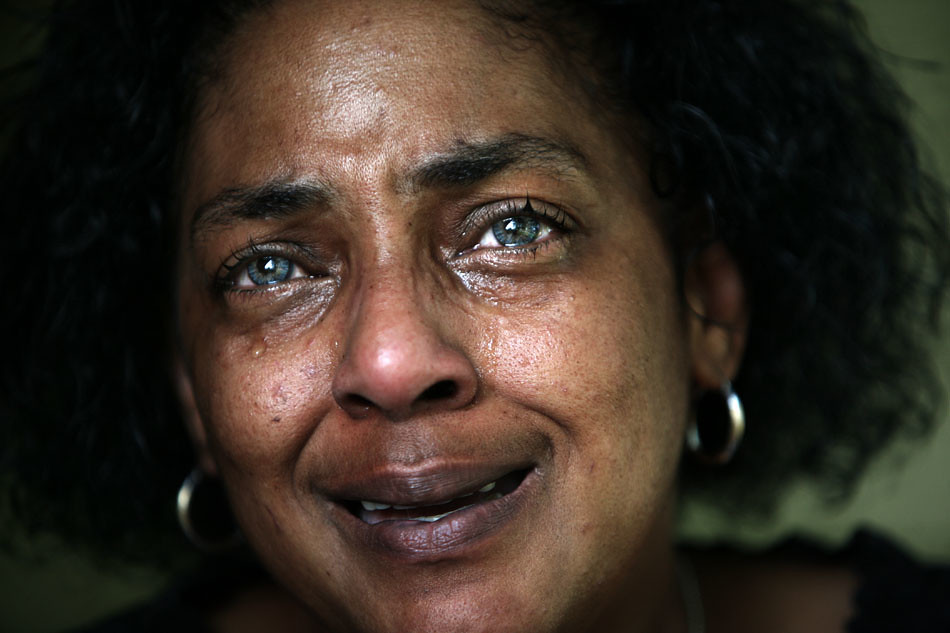 The more we talked about her son, the more she opened up.
She began to trust me more, and I could feel I was beginning
to make an image that was a more honest portrayal of her experience.
It was intense, and profoundly sad.
As she cried, so did I. I couldn't prevent myself.
It was all just too damn sad.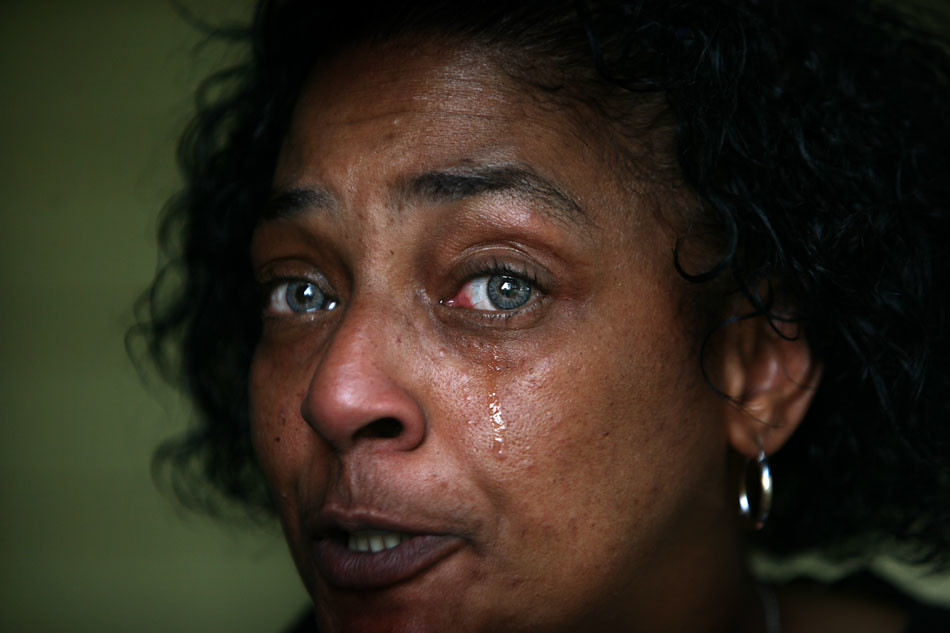 During the interview, I reminded her that though I was
holding up a camera between us, I was still listening.
I think it helped her in trusting me, even though
we didn't have constant eye contact.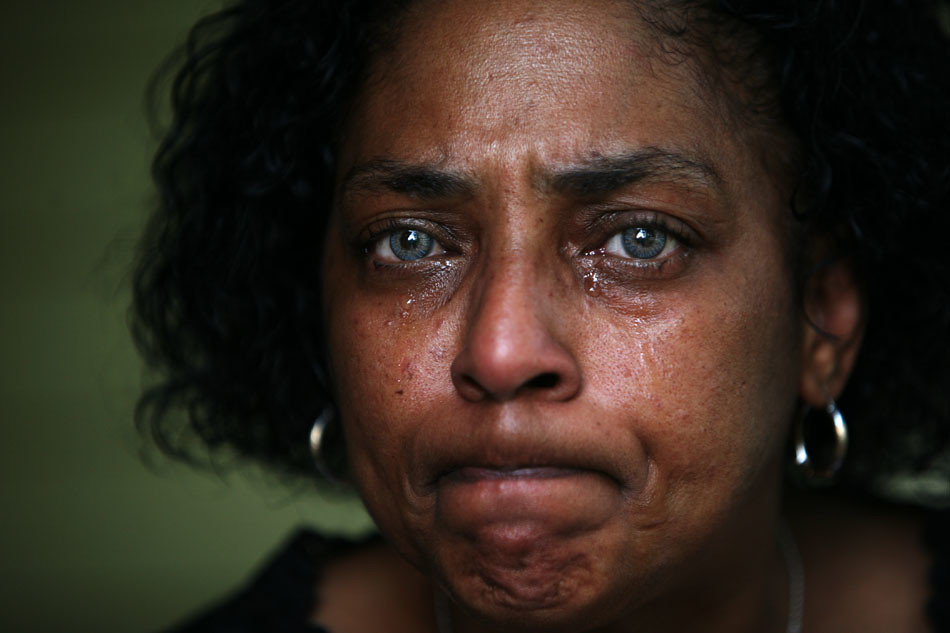 After almost an hour, we came to this point in the interview. It
seemed a release for her, this moment in time.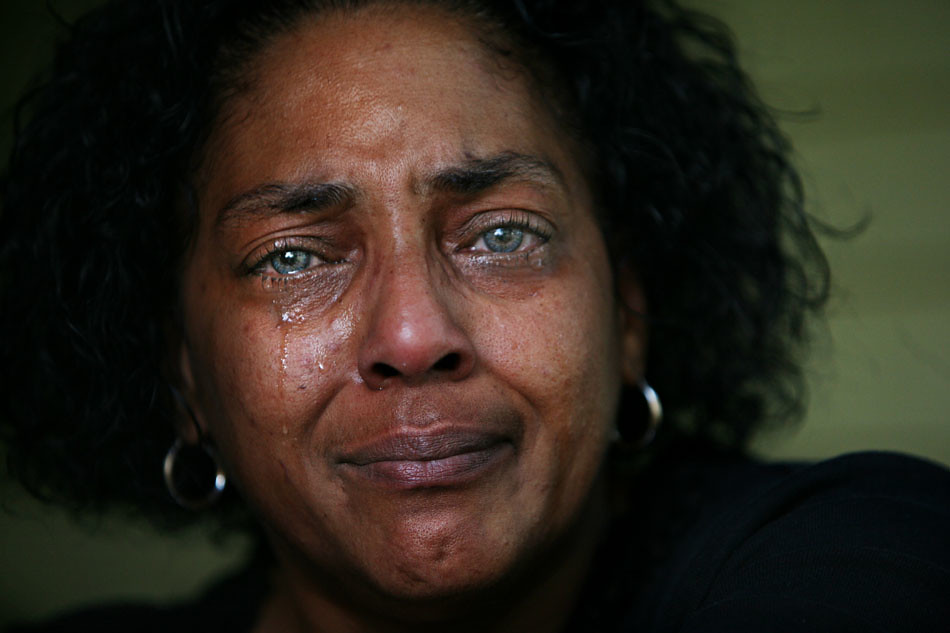 I'm very grateful for her in trusting me, and for
her being open to sharing her emotion with me
and our readers. We don't always get such an
opportunity.
Afterwards she was exhausted, and very emotional.
I think it's worth mentioning though, that she
thanked me for listening, and for asking her
the questions that led to that moment.
She told me no one had listened to her
to this extent.
I think the lesson learned is to give the
people you photograph space. Give them the chance
to reveal their emotions.
Don't only depend on writers to interview -
you may miss out on a chance to better understand someone.
+++
Next week on The Image, Deconstructed:
We take a look at one of Mark Mirko's pictures
and we'll learn how he made this arresting image: