Spotlight on Ray Jones
Aug 29, 2014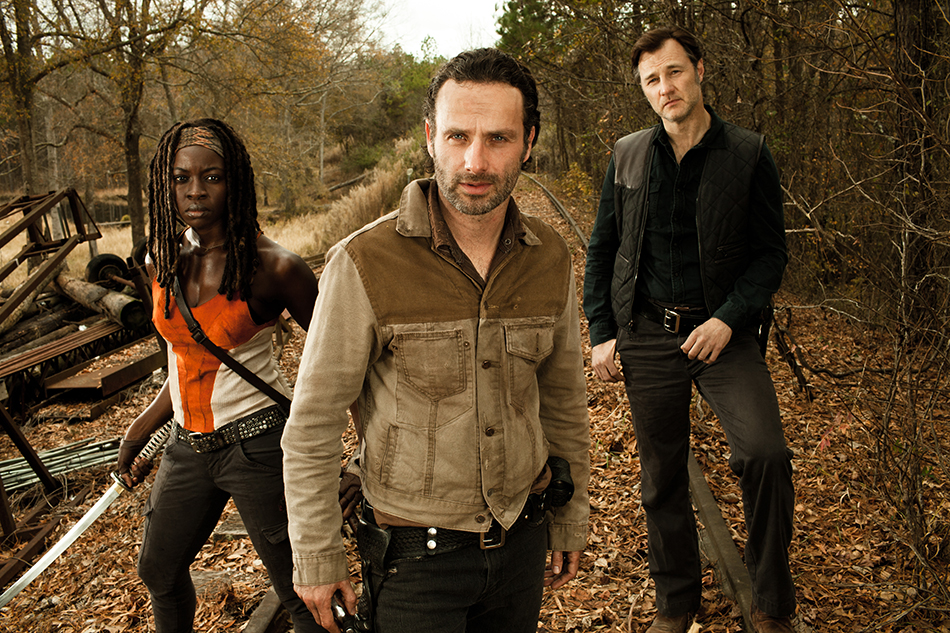 TID:
Ray, thanks so much for being open to this. It's wonderful to hear a little more about shoots like this. Can you tell us some of the backstory to set the stage?
RAY:
Hey Ross thanks so much for having me back. I love what you and Logan are doing with the Image Deconstructed. So cool.
The image we are talking about today was shot on assignment for the Hollywood Reporter in November 2012. I had recently moved to Atlanta from New York and was working hard to establish a new base for myself. I got a call one day from my rep at Redux Pictures, Renée Jung. Renee is an amazing rep at one of the best agencies out there and we have worked closely together since I joined with Redux in 2011.So she calls and asks if I wanted to shoot The Walking Dead. She was probably as excited as I was about it. Generally what I do in situations like this is force myself to say "yes" to the assignment before I have time to think about it too much and let the anxiousness influence my thoughts.
I was told we were to be given 30 minutes to shoot during their lunch break on the final day of filming for the actors before a long break. So immediately the pressure was increased. We only had two days of lead-time but the picture editor for this one Jenny Sargent gave us excellent direction and coordinated the logistics flawlessly.
TID:
What sort of mental preparation did you have going into this?
RAY:
I prepare for each assignment differently. Each one comes with it's own challenges, complications and intricacies. This one was unique because I would be photographing three actors at the same time and I would be doing it during the lunch break on their final day of work. You can imagine how that might increase the pressure.
I don't get nervous for shoots, instead I feel pressure. I feel a tremendous amount of pressure to live up to my own extreme standards and also to please the editor, the client or even the subject when they see this photograph in print. Generally though I like to find a balance between not taking things too serious and just seriously enough to keep me a little bit scared. I think a certain amount of fear keeps you on your toes and aggressive. Confident but humble.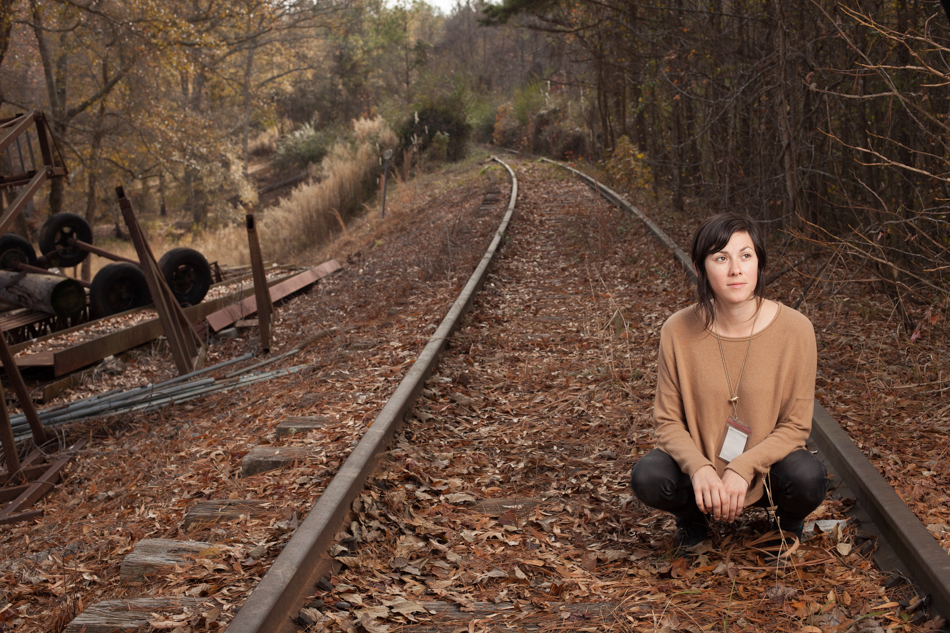 All that is to say that I prepared mentally by doing quite a bit of research on the characters, previously used imagery for the show, and the area in which we would be shooting.
TID:
How much time did you have going into this shoot?
RAY:
I had two days from the time I got the phone call from Renée at Redux until the shoot date. During that time I had to coordinate with my rep and the editor Jenny Sargent at the Hollywood Reporter about logistics. I had to coordinate equipment and secure an assistant. Most importantly I had to find childcare for my kids, which in the world of being a freelance photographer and a parent is an added expense.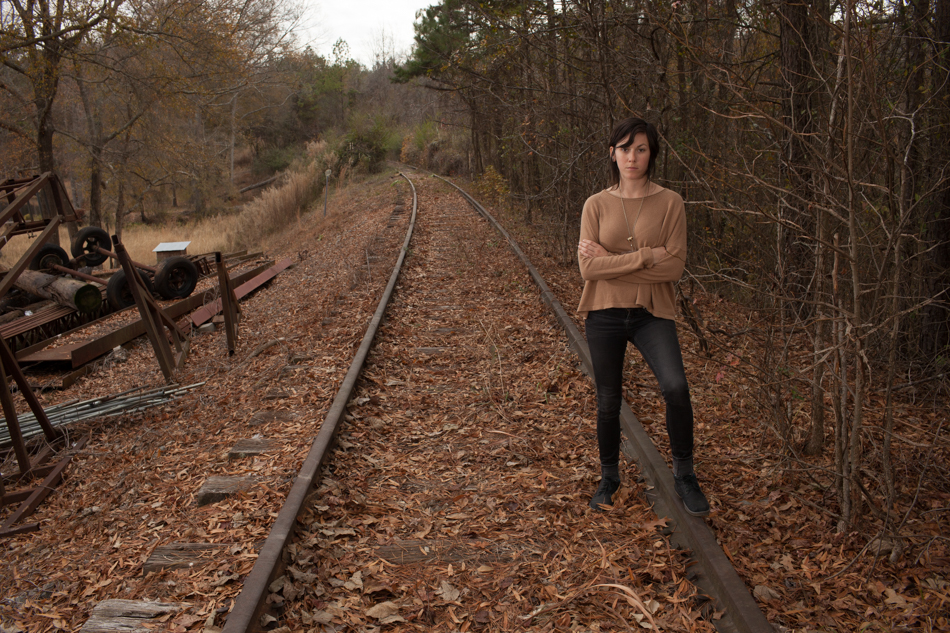 TID:
What challenges did you encounter during the lead up to it?
RAY:
The challenges for every assignment are different and unique to their situation. I love that about this job. In this case we were given complete access, plenty of time on set and we were given solid direction from the editor. All of those things are key and I think contribute to a successful production. The two days I had in the lead up to the shoot were spent researching the subjects, the current storyline playing out in the show and the relationship between the three characters. I also thought a lot about the reference imagery given to me by Jenny Sargent and what equipment I was going to need to carry out this assignment.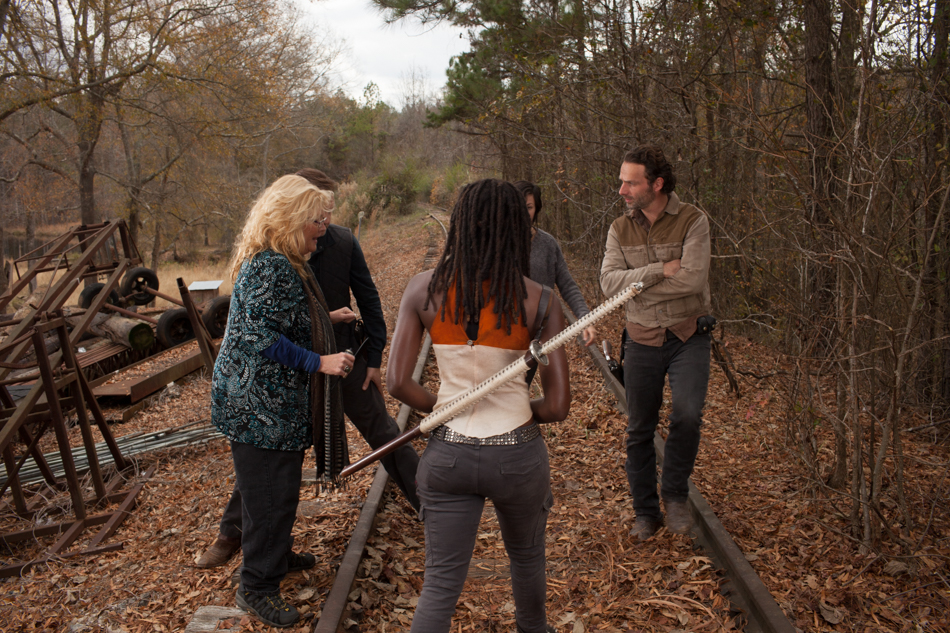 TID:
How did you handle and overcome these problems?
RAY:
One thing that was rare about this shoot was the amount of time we were given on the day of the shoot. We would only have 30 minutes to photograph the subjects, which is actually a pretty good chunk of time. But even more important to me was that we were allowed to arrive at the location about two hours before shooting was to begin. The location was the production studio where the Walking Dead is filmed in Senoia, Georgia about one hour south of Atlanta where I am based.
One constant challenge, completely esoteric yet crucial to me is, "how do I make a connection with the subject in the time given in order to make an evocative picture?" It's a simple question yet one without an answer. There will never be answer. There will never be a clear solution that you can apply to every situation. Still, this is what drives me. Every time I pick up a camera to photograph someone it is with the intention, the purpose of connecting with the person opposite me. I want to know what drives them? What do they love? How do they feel? What do they feel? Who are they?
You know, in a way I guess I'm searching for my own sense of self as well through my photography. I ask these same questions inwardly and I suppose photographing, observing and talking to others from disparate walks of life is a good way to also reflect upon ones own self. Whatever I capture in my images I hope answers some of those questions.
TID:
We're featuring a contact sheet around one of the images. Can you talk about the moments leading up to the picture and also the actual moment.
RAY:
Sure. You can see from these images that the two hours of setup were spent first of all determining the location. We were on location at the studios where The Walking Dead is filmed in Senoia and we were given a tour of all of the amazing sets that you could recognize from the show. However we weren't going to be allowed to shoot at any of them because doing so would create a spoiler for the show because they were still filming. So essentially this outdoor railroad track location is the only option we had. And it was actually great for the portrait. The editor wanted a gritty feel and the show itself is very gritty and takes place primarily outdoors in very rural areas. So it fit well.
As you can see in the early pictures I am exploring not only the composition but the angle, the lighting, the lens choice, exposure. All of these things are essentially tools that we use to craft a portrait. Sometimes you have to make these adjustments on the fly in a split second however in this case I was given the time to explore and determine all these variables before the shoot which was a real luxury. So when it came time to really start shooting only minor adjustments were necessary.
One major challenge of a setup like this is getting the lighting perfectly dialed in for a group photo. It requires a great deal of pre-visualization. This began almost immediately after receiving the assignment but for me it really kicks into high gear once I arrive on location and settle on an exact scene. So what I'm doing is visualizing the placement of each subject in the scene, marking that on the ground and then having my assistant Amber Fouts stand in each of the spots and adjust the lighting accordingly. We tested this over and over again so that when the subjects arrived we put them in the pre-determined spots and could begin shooting immediately.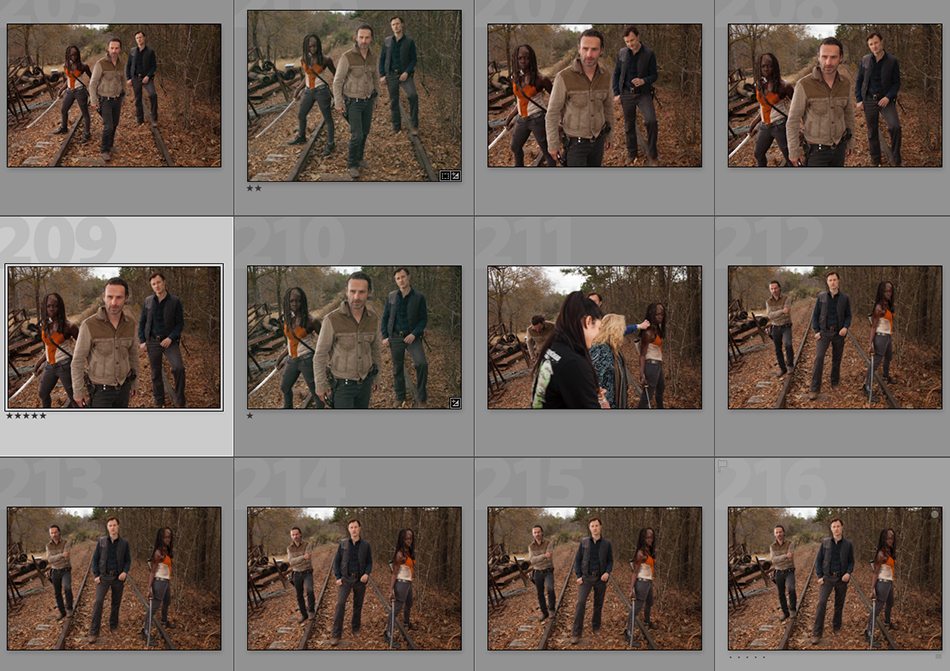 When Andrew, David and Danai walked up the publicist said, "Okay you have thirty minutes," and she started the timer on her phone. So we began shooting and it was quite smooth and effortless because the actors were in character and they can turn that on without even thinking. And because they're not vocally performing or moving it's all in the look and they have obviously perfected their looks so the only thing we really had to do is kind of move the actors around, adjust the lighting slightly and vary the expressions.
I did a lot of studying of the current season of the show so that I had a good understanding of the relationships these three characters had to one another and I wanted to try to convey that tense relationship in the photograph. As I made THE photograph, I was simply trying to pay attention to my technical details I wanted to make sure I was shooting at a smaller aperture that allowed me the necessary depth of field for a set up with three subjects where they were a little bit spread out. Secondly I wanted to make sure that the light was falling on all of them evenly. But honestly I really just wanted to capture the characters in the context of the show. I wanted the picture to seem like it was a moment from the show like they were out there in the forest where much of the show is filmed and that's why the lighting is very subtle and the coloring is very subtle and very reminiscent of the muted greens and browns in much of the imagery of The Walking Dead.
TID:
What surprised you about the image? What has surprised you about the making of the series?
RAY:
This portrait is essentially very similar to other portraits I've made and I really love doing this type of work. For me this shoot was fascinating and special because I got the opportunity to photograph three actors that I greatly respec. Yes they're celebrities and movie stars or whatever but I really make an effort to not let that entertainment, voyeur culture seep into my subconscious and affect the way I think. I'm a person photographing another person, simple as that.
This picture is easily one of the most popular I've ever made. And of course that feels nice but I'm not sure how much of that I can take credit for. Andrew, David and Danai are pros and who doesn't love The Walking Dead. Whenever I show it during a talk or when someone sees it for the first time on my site the reception is always positive and exciting and that feels good.
TID:
What have you learned about yourself in the process of making images like this?
RAY:
Going back to what I said earlier, for me this is what photography is all about. I do it because I'm curious about people and what makes them do what they do. And for me this sort of anthropological visual surveying helps me learn more about who I am as well. I feel like every time I walk away from a shoot I've gotten a little closer to understanding my own self. And I love people, I love meeting people and hearing their stories and discovering what commonalities we share.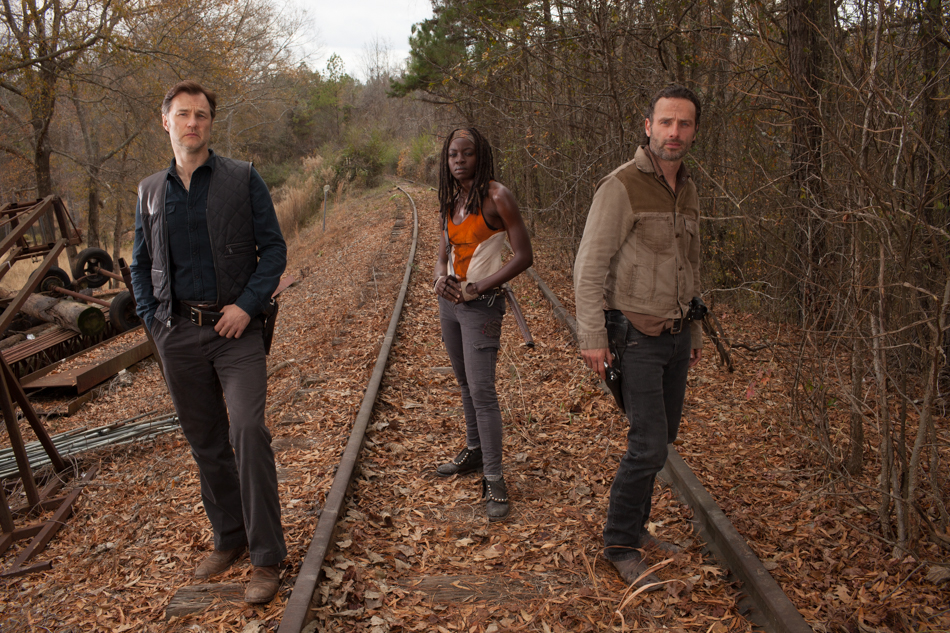 TID:
What have you learned about others? In particular about working with these types of clients and their handlers?
RAY:
Well shoots like this are definitely high stakes. TV shows and movies are big money making operations. Furthermore, The Walking Dead is one of the most successful series on television right now. So stakes are high and investments are high and that spills over into everything the actors are involved in. In my opinion having more people involved creates a sort of team dynamic that when executed well leads to a successful product and everyone is happy. Listen, everyone has a job to do and we all want to do our jobs well. Sometimes you might even get a little confused and think your job is more important than someone else's. If that happens and you don't check yourself I guarantee you'll get brought back down to reality one way or the other. Bottom line, be nice and honest. Don't be rude.
TID:
In conclusion, what advice do you have for photographers who want to do this type of work?
The best advice I can give is one of self-exploration. Do some soul searching and reflect inwardly on why you want to be a photographer. Try to determine what motivates you and what truly excites your creativity. Then work that into the type of photographer you want to be.
I am a photographer driven by curiosity and driven by a desire to get to know people. I love people. I'm a storyteller who began as a photojournalist, was drawn toward making portraits and now has taken that a step further by venturing into the world of filmmaking. You don't have to be just a photojournalist or just a wedding photographer. This is your life, there are no rules, blow it the f*** up.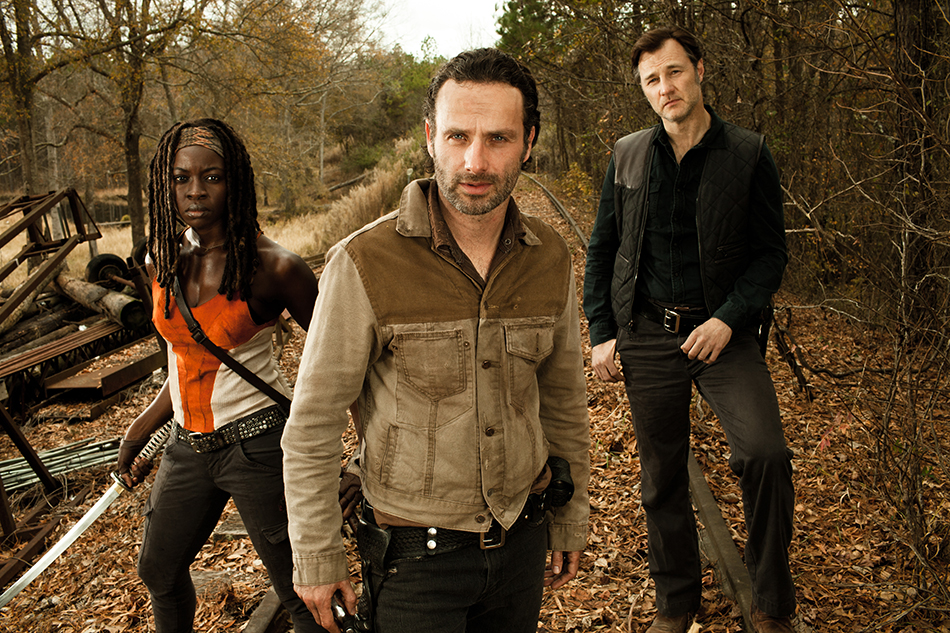 :::BIO:::