Spotlight on Per-Anders Pettersson
Mar 4, 2015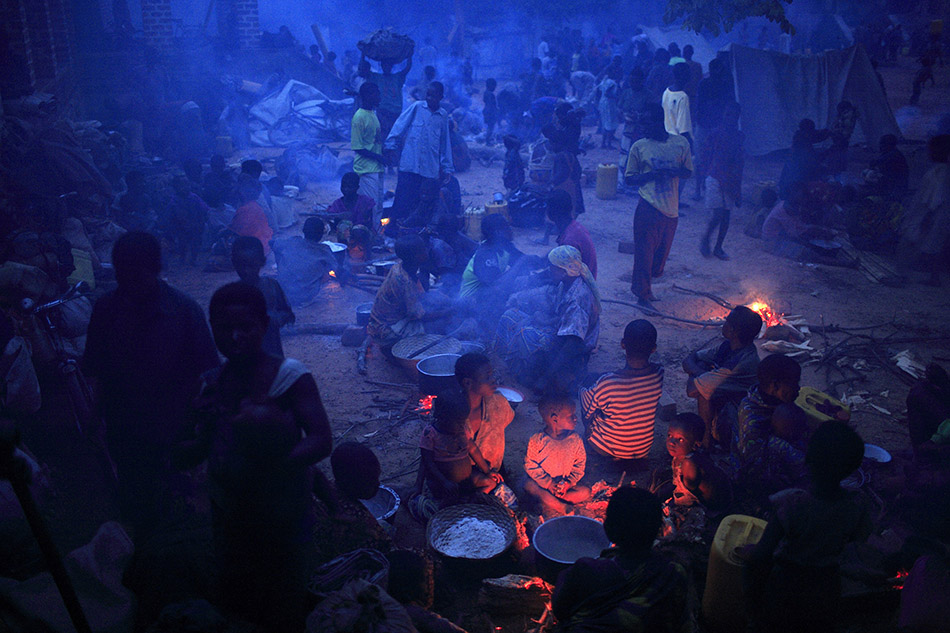 TID: Thank you Per-Anders for being part of TID. This has always been one of my favorite images of yours. Can you give us a little background to the story this image is a part of you worked on in 2005?
Per-Anders: I went to Katanga Province in Congo, DRC with a writer to document a story of a refugee crisis in Katanga. Doctors Without Borders was working there and we followed their work and they gave us shelter. The first day when I arrived thousands of refugees arrived in the little town called Dubie and as the day went on, around 20 thousand or more refugees had arrived and basically taken over the town.
Many set up shelter anywhere and as it became late and the sun set people starting cooking. I was photographing around the town most of the day. I came across this group of people and I decided to spend the last hours of the day here.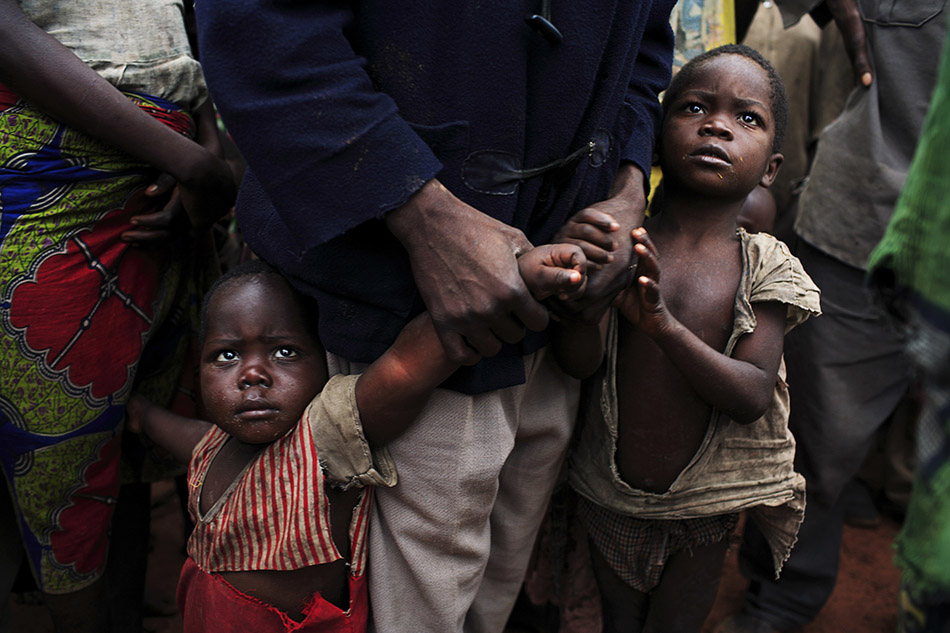 TID: Tell us what led up to the moment and what was going on in your mind when you made the image.
Per-Anders: I could see the blue and the fire. And the family sitting, lighting the fire and preparing to cook. There was noise everywhere, crying children and sick people. Many people were very exhausted after walking for days to safety. There were things everywhere. The refugees carried all the belongings they could as they fled.
I had just started digital photography and I used a 35mm lens wide open, 1.4. I could not see all when I took the image, as it was quite dark already. It was later when I downloaded the image I could see more what I shot and more of the background.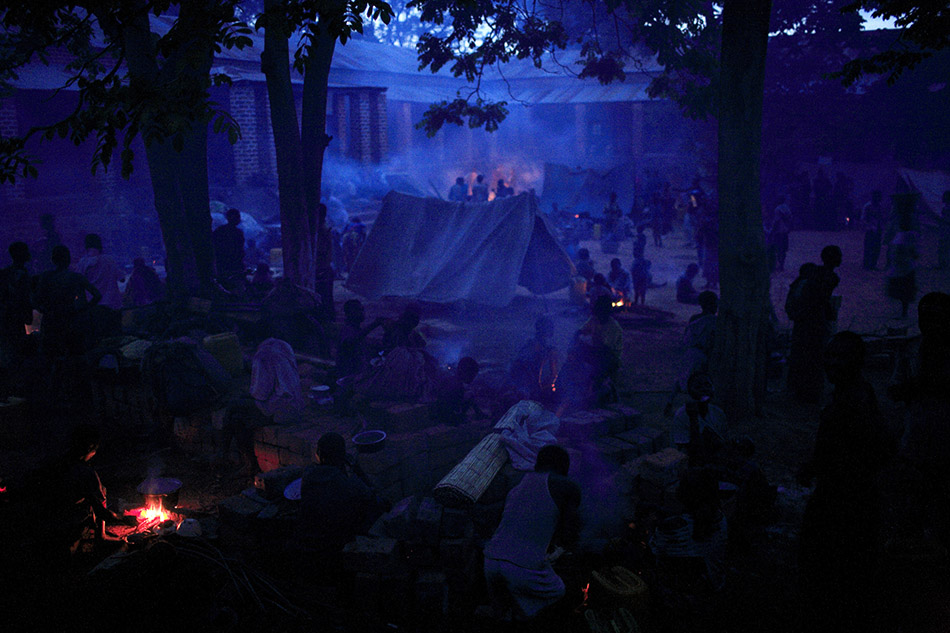 I knew I had taken a potential good image. I was stunned by the colors. Normally I don't know if I've taken a good image or not, and its usually not on my mind. I normally just shoot, trying to capture what I see and I look later at what I captured.
TID: Wow, it's interesting you say you don't know often if you've taken a good image. I edited your work for years and it was always exciting to get your work come in from an assignment or new story because if felt like most images were worthy of being printed. I often thought you weren't capable of taking a bad photo. Have you noticed since switching to digital you trust you got "the frame" more often?
Per-Anders: The advantage with having a screen (on the back of the camera) is that you can see your exposure and image. This is of course something I never had before. Sometimes I look at the screen, if I thought I did something that could be good. I'm not a person who thinks that I take great pictures, at least not instantly. I see them much later… and I guess that is why I'm a very slow photographer and I really never enjoyed or fit in the news cycle.
I need to let it rest a bit and I need to see them together with the other work I've done previously. Perhaps I don't take as many bad photos as some other photographers.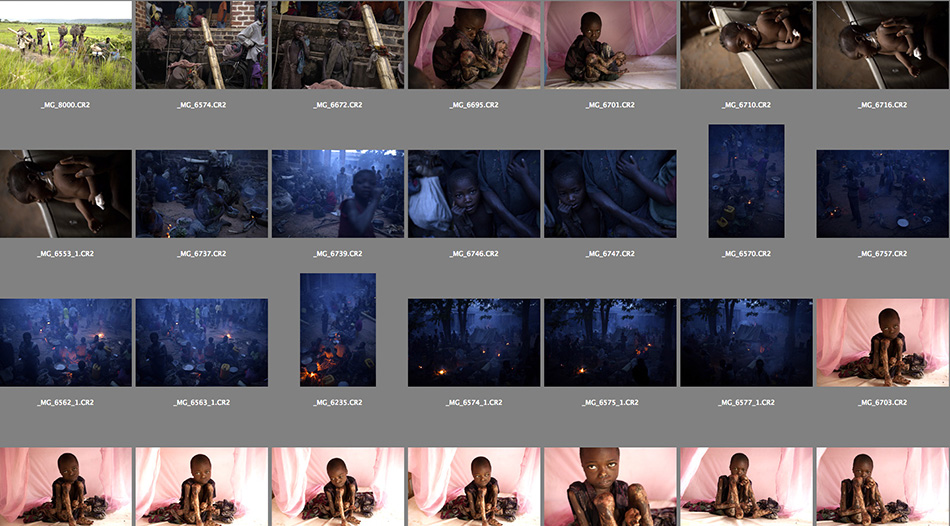 TID: Was this part of an assignment or personal project? Mentally what is it like preparing for a story when working on a long-term story for you verse for clients?
Per-Anders: This was with a freelance journalist and we had secured a few sales in advance but it was our own project basically. When I do my own project, I can basically plan and decide everything. I can spend as much time as I find needed (If I have time and the funds to do it). I've been getting mainly assignments during the years where I basically do the same thing as they hired me for my style and they rely on my vision.
For assignments, I usually also have to prepare with a writer, or/and if there's a specific brief or angle the editors has asked for, I would have to prepare and do research on that.
For my own stories, I do basic research but I like to just be out and shoot, not to plan too many things. The unexpected and nice moments usually come when you are just out "there".
Being a photographer is still about being there, put in the hours. Otherwise it won't work. There are no shortcuts.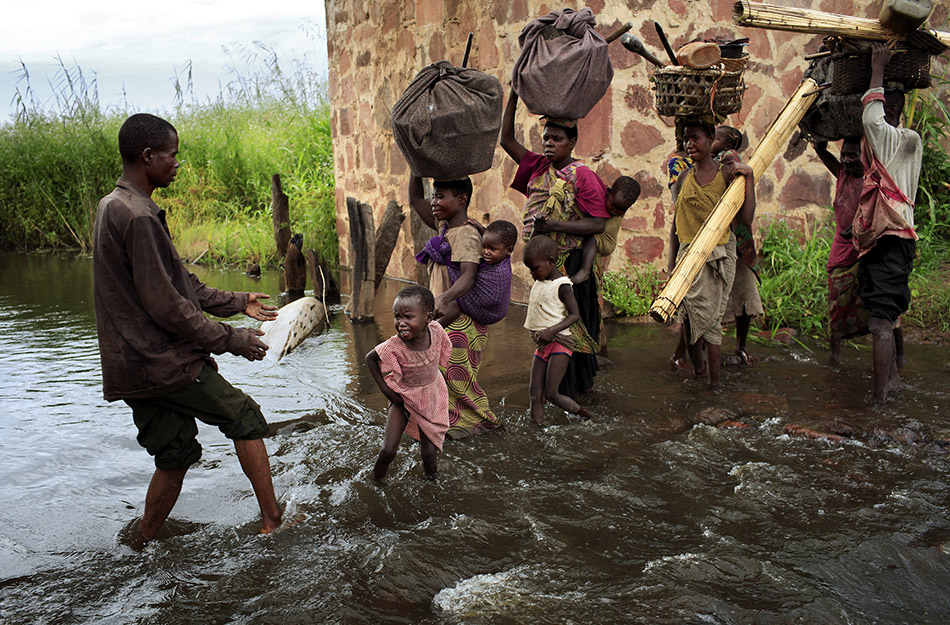 TID: How much time did you have to prepare for this story before you traveled to photograph it?
Per-Anders: I probably spent a few days preparing. Mainly with practical things, such as visas, travel and reading some documents. This was a typical story when you have some basic info but you really don't know how things will pan out.
TID: In your work over the years is there something that you can attribute to mentally/emotionally that helps able you to consistently capture and visually translate the feeling of the situation? Consider you are a tall white Swedish man often covering people who are different from you physically as well as your life situation. What might you have had to over come or learn to help you?
Per-Anders: I always asked myself that. Expect basic technical skills and having a good eye, one of the most important skills you need is how to deal with people, to make them comfortable, not be threatening to them, intrusive and always show respect for them. Either if it is people dying in front of you or if you are invited to visit someone's home.
Psychology is what I disliked the most when I went to school, but that is the most critical part of being a successful photographer. I see myself as very good at reading people without judging them.
I never felt that I'm a tall Swedish blond man. Somehow I melt in. Even if I can't (I do use translators) always communicate verbally with the people I photograph, a skilled photographer learns how to communicate, with your body and how you act and behave.
I think I'm a very kind and caring person. I really care about the people I meet and photograph. I'm not cynical. I treat every meeting with people from scratch. It is easy for many journalists to become cynical.
People are basically the same all over the world. That is one thing you realize after traveling. We have different cultures and languages but when it comes down to basic things, most people are the same. That is my experience.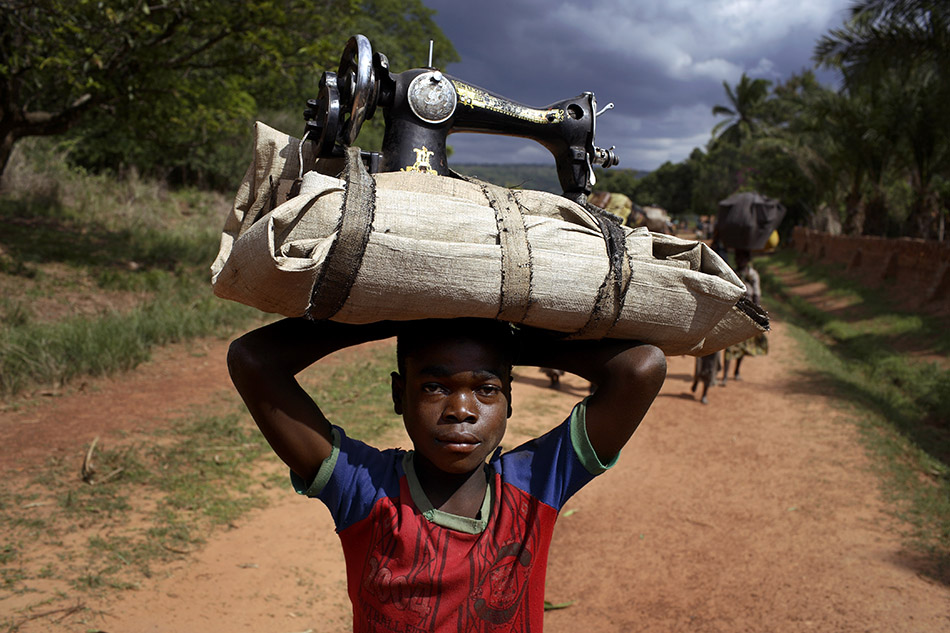 TID: Was there any point of conflict or struggle during the making of this picture, and how did you handle it? Specifically about this image and if not during the shooting of other parts of the story.
Per-Anders: I'm usually very into what I'm doing. You go all out to do what you are there for. Work as accurately as possible capture what is going on. A lot of things were running through my brain but I was very concerned about the human toll and suffering happening around me.
I assisted Doctor Without Borders to identify people who needed medical care. You have to try assist if you can and if you see someone who needs assistance.
A struggle was that in all the misery and chaos, what I saw in my camera was kind of beautiful and this was basically the first assignment where I could see some of the work I did.
Earlier, you go for 3 weeks with a few hundred rolls of slide film. You develop them later and edit on a light table, sometimes weeks or months later.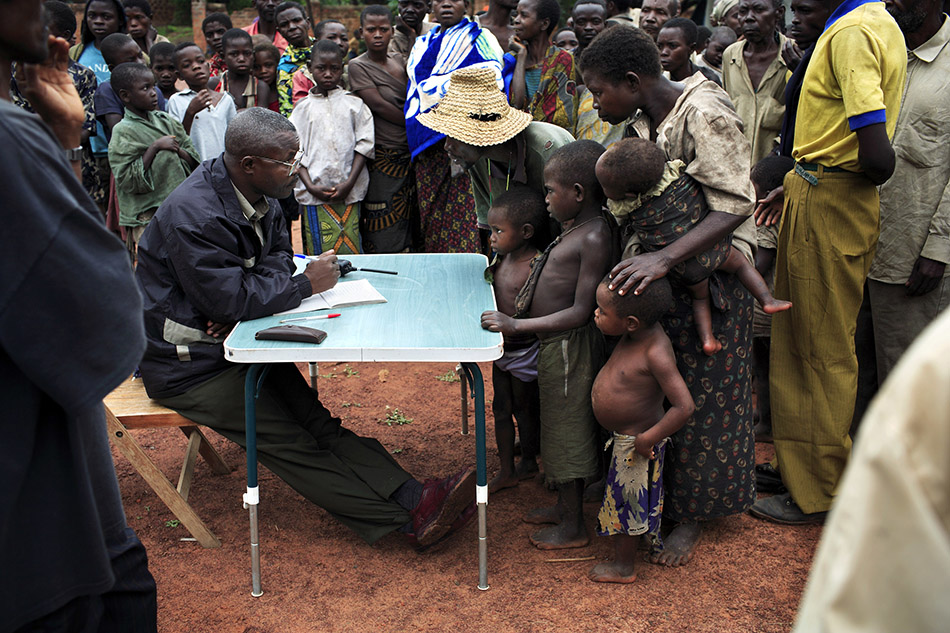 TID: Prior to this image you were primarily shooting film. What was the process mentally making the switch to digital/dealing with the change in technology? What might be helpful for younger photographers who have not had to make such a big change in the making of their image yet? I remember this being a break through image for you when you could see that digital had finally become good enough to give you the same and sometimes better quality images.
Per-Anders: This was one of my first digital experiences and shooting on high iso. I had always shot slide film, usually 100 asa. One of the things to get used to was that I could shoot much later, as the digital quality picked up details that I could never get on film.
I was never against digital but my concern was always the quality. If you can't do a double spread in a magazine, there's no point and I waited long to switch. I'm happy I made the transition smoothly and I only have RAW high quality files.
These files shot in 2005 are still amazing to do big prints etc. I have re-processed some for exhibitions and they are amazing. With earlier cameras you couldn't use them now for exhibitions and books.
I also started to shoot things I didn't shoot before…darker environments and also much more during the middle of the day, which happened much less before.
That helped to open a new world with more possibilities and new images. In the beginning I looked a lot at the screen on the back of the camera but that I stopped quickly. I actually tried to treat it like I was still shooting film. I had some cards that were like a roll of film. I always tend to shoot on 100 iso, same as I did with film.
TID: What are three things you think are most important in going into covering a situation that is unstable?
Per-Anders: Know why you are there. Be prepared. Be open and show respect and kindness to anyone you meet and photograph. I am privileged to be there. People have accepted you to meet and photograph them in their worst condition. That is not something easy. You must always remember that you are very privileged and lucky to be there. Some people might not know who you are, or why you are there, but most people want you to tell their story. In this case of their desperate flight away from civil war.
TID: Was there anything that surprised you about the experience?
Per-Anders: Can't think of anything now more than how resilient people are. How people come together and go through the worst of experiences and they pull through whatever the cost and toll is.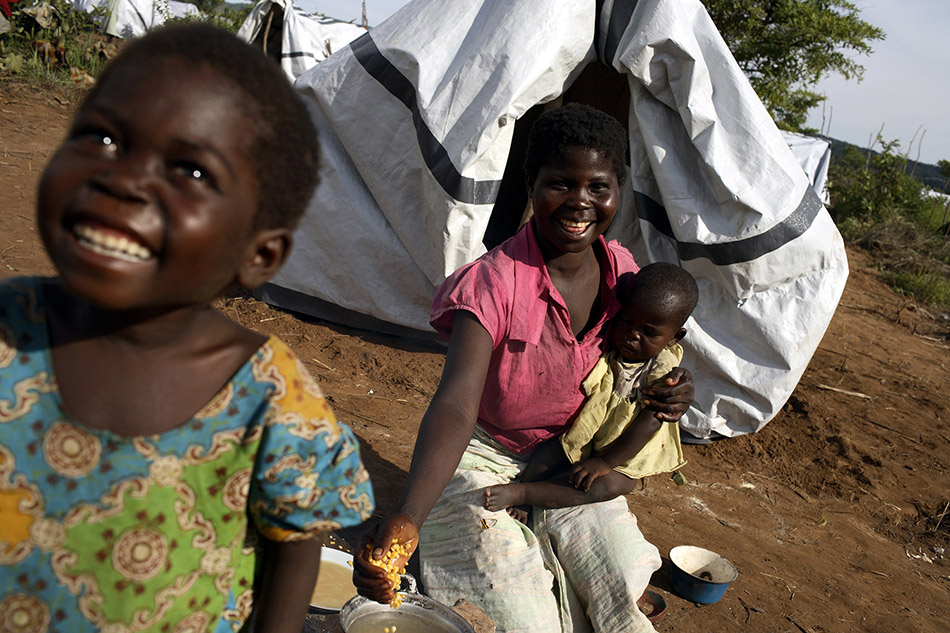 TID: How does this image make you feel when you look at it now?
Per-Anders: Firstly, when I see it, I'm back there. I can feel it and smell how it was. Hear the sounds, the noise etc. It is one of my favorite images from my ongoing Congo, DRC project and in general. I think it accurately captures what happened on the ground at that time. When I see it, I directly feel like going back to document this story.
TID: Can you share some advice with others who may want to cover long-term stories that aren't funded by an assignment?
Per-Anders: Work on something that you feel is important, something that you really care about. It can be next to your home or in a faraway place as stories are everywhere. Don't give up. Don't let other photographers, editors or family control you or what you do. Listen to yourself. Take advice but in the end you have to listen to your heart and it is usually the best. A project can take a very long time. Setting a deadline for a personal project is usually not a good thing. Let your work grow slowly and into something bigger later.
Projects change and grow along the way. Give it time. It has always been a good thing to give stories/projects time but more important than ever in this fast moving world.
Continue working on your project between when you do other assignments. I personally have never applied or got a grant. I prefer to work on assignment between my projects.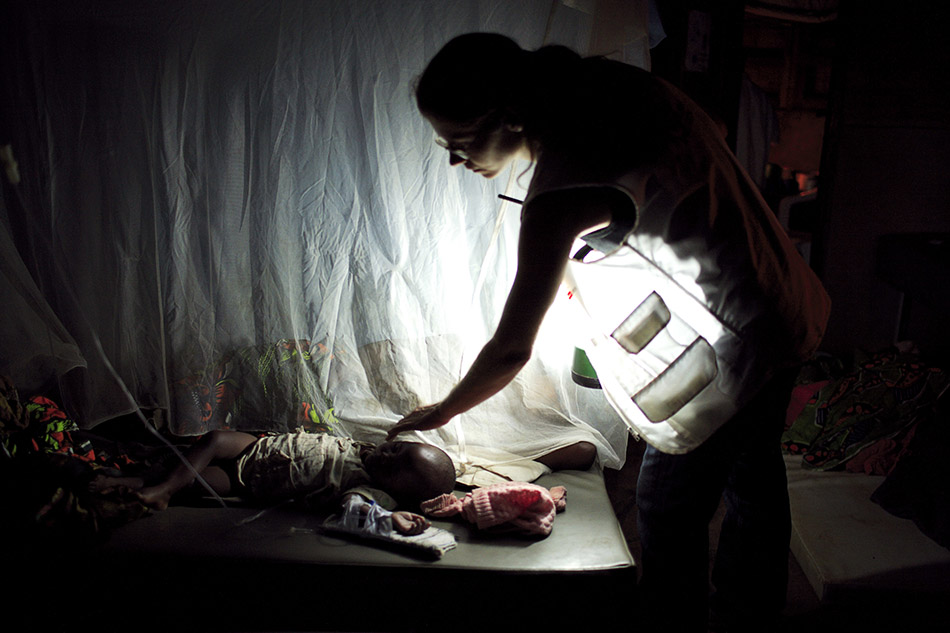 TID: In conclusion, what advice do you have for photographers when making strong images as a part of a bigger longer term story?
Per-Anders: Work hard. That is the only way. You have to put in all the hours needed. There will be many sacrifices to succeed, family, friends and relationships.
Most successful photographers have gone through that. Don't give up and listen to yourself. It takes a lot from you. You have to be out there, put in the hours, and that usually means that you are out there alone. Its can be a very lonely job, and you are away from your loved ones.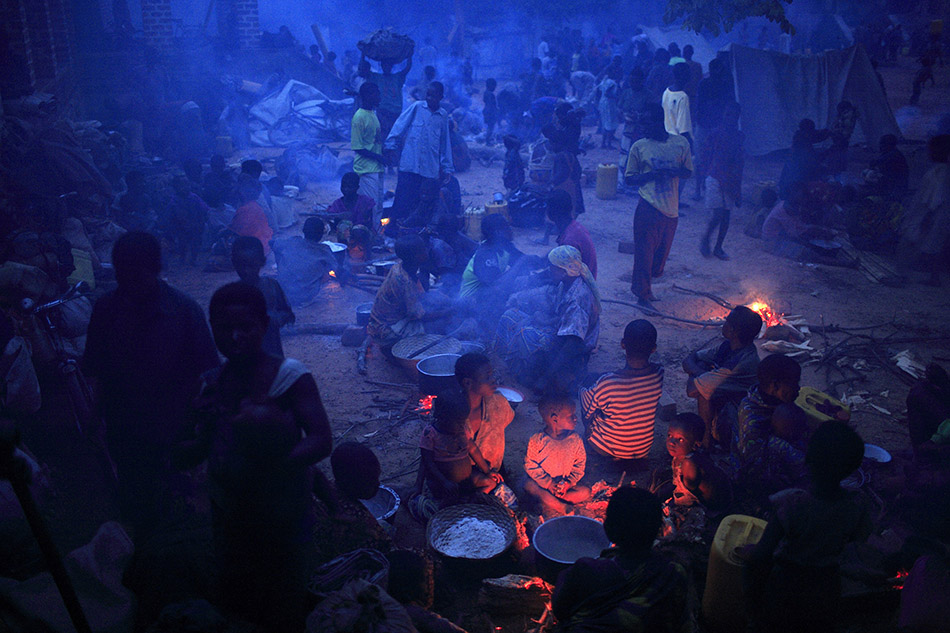 Bio:
Swedish born, Per-Anders Pettersson, an award winning photographer – World Press Photo, PDN, POY, NPPA, CARE, CHIPP, Unicef Photo of the Year, American Photography, Commarts. He has exhibited several times at Visa Pour L'mage, Perpignan and at other festivals and galleries around the world. He exhibited 'Amazon', a two-person show with Sebastião Salgado, held at Somerset House, London, in November/December 2011 and later in Dublin.
In September 2013 his first book was published. "Rainbow Transit" a look at South Africa in Democracy, published by Dewi Lewis Publishing. He had six exhibitions from August - December 2013, "Rainbow Transit" + "On Assignment", a look at 25 years of work as a photographer. Four shows in Sweden, one in Copenhagen and one in Paris and several book signings in Scandinavia, Perpignan and Paris Photo. In April-May 2014 "Rainbow Transit will be exhibited both in Cape Town & Johannesburg, South Africa with book signings during the 20th anniversary celebrations of Democracy in the country.
WEBSITE
http://www.peranderspettersson.com
Book: Rainbow Transit
This week's interview was conducted by Pattie McNab, a freelance photo editor, McMushroom Media, and volunteer for TID. Before working for herself, Pattie was a photo editor at The AP and Getty Images, collaborating with photographers on spot news and longer-term photostories. Pattie was Per-Anders' photoeditor for 5 years when they both worked with Getty Images. She lives in NYC with her husband and 3 children.