Spotlight on Kevin Martin
Dec 2, 2016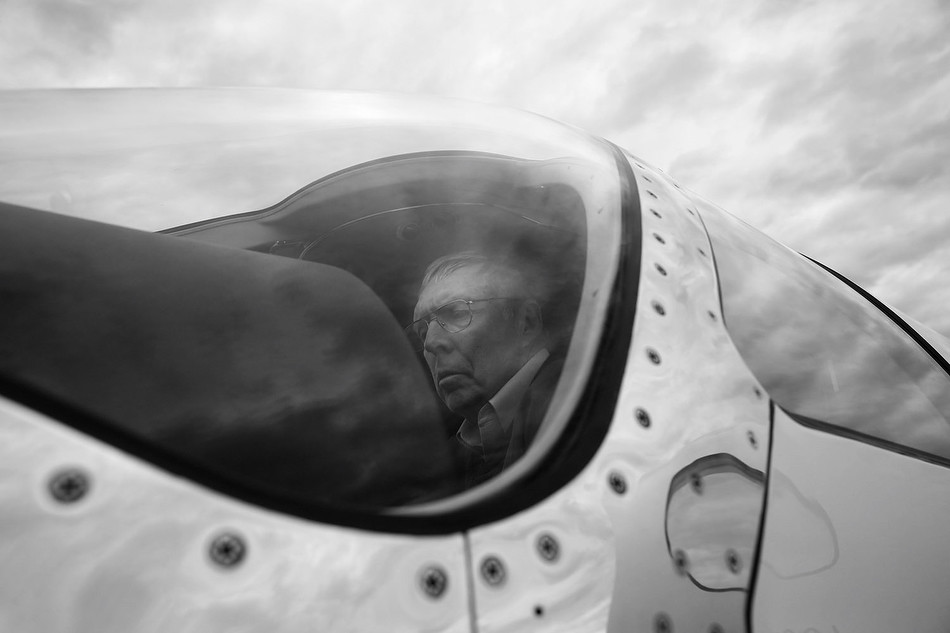 TID:
Kevin, this is a lovely photograph and represents a wonderful moment with your father. Can you tell us some of the background of the image?
KEVIN:
This photo is from my father's last flight as a pilot of 38 years. It was the most pressure I've ever felt as a photographer. You only get one last flight. But it didn't take long to realize how much preparation, skill, patience and grace it takes to be a pilot.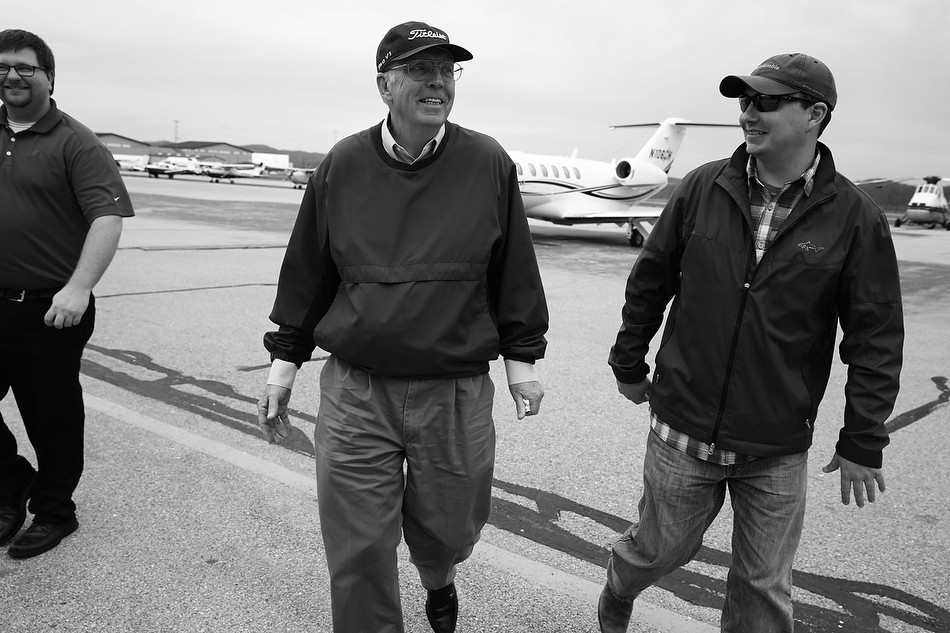 I don't think a lot of people see what it takes to fly an aircraft. We wait in line at the terminal, board the plane with our earphones in, find our seat and fall asleep. There's so much more going on and I was honored to tell that story through the hard work and passion my father has for flying.
TID:
You've had a long career in photo management. How has that helped you be a better photographer?
KEVIN:
As a photo manager and editor you have to put yourself in the shoes of a photographer every day. You might feel like a desk jockey most days (life is one big meeting), but you always have to relate to and respect what it really means to be in the field. When I have the opportunity to photograph anything, in particular a personal story about my father, I work my ass off.
I missed being in the field and it was a reminder of the privilege we have to tell someone's story.
TID:
Some people actively document their family, it's something I didn't so as much as other peers have. Can you talk about what it was like to photographer your father?
KEVIN:
My mother was a special education teacher at the elementary level for over 30 years. During graduate school I substitute taught for her and realized just how awesome she is. I was away from home when she retired and missed the opportunity to photograph her in the classroom. It broke my heart. I was not going to miss that opportunity again with my father retiring. I was actually quite nervous about the entire day. I didn't want to miss a moment. It was literally his last flight and I hadn't been on an aircraft with him in over 20 years. When the jet took off I looked up towards the cockpit and thought "damn, my dad can fly a jet. how cool is that?"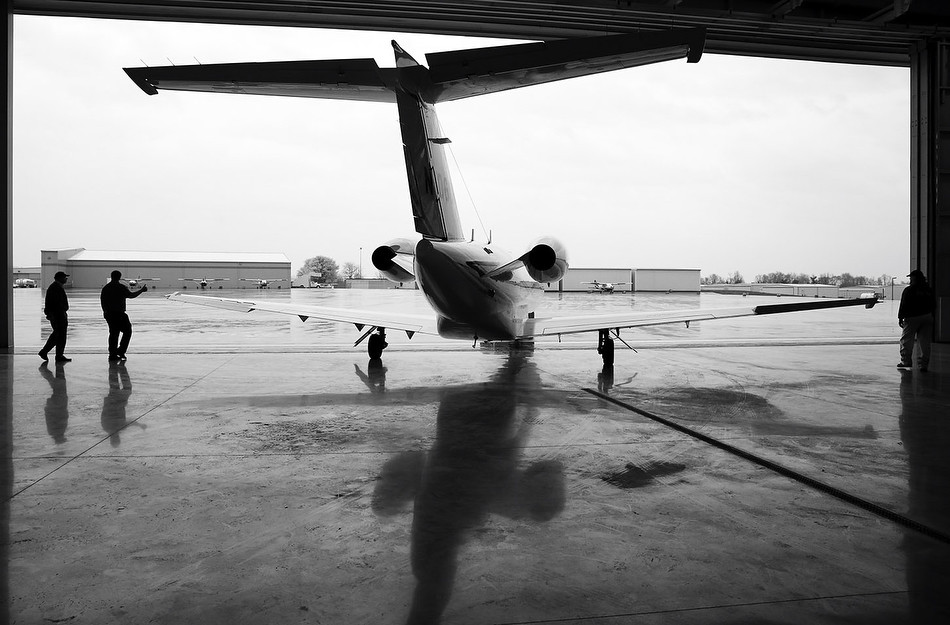 TID:
I'm always interested in how photographers problem solve. What problems did you encounter during this project/making of the images and how did you work to overcome them?
KEVIN:
My dad flew for one person but it was mostly on-call work. He would get a text and that evening or the next morning he was in the air. I was living about 8 hours away in North Carolina at the time. So the biggest challenge was making the flight on time on short notice. The task of actually photographing my father flying was also very difficult. I couldn't sit next to him during the flight, let alone make much of a photo in a cramped space. I was also sitting sideways during the flight with a camera up to my face. Hello, nausea! The easy part was the access. The hard part was documenting the act of flight. There was also some stress involved for my father that day. It was his last day at work. Ever. Was I getting in the way as a photographer? Was I interrupting the moment for him? The answer was no, but that didn't show until the smile on his face told me otherwise.
TID:
I'm also curious what photographers learn about themselves during shoots like this? (I learned the more I understood about myself, the better I also became as a photojournalist).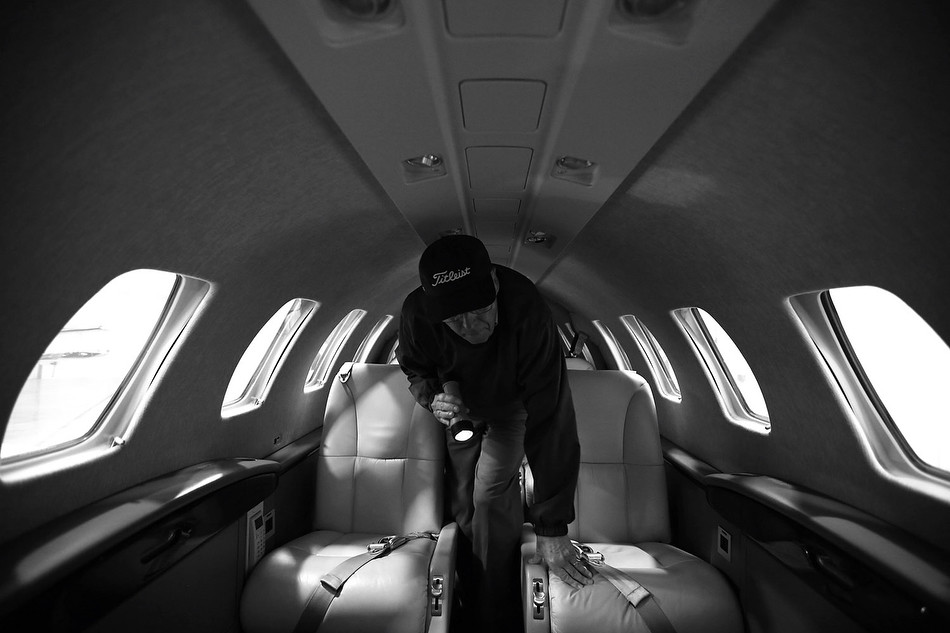 KEVIN:
I think you have to take a step back when photographing your family. You can't lose yourself in the actions of documenting an event. You have to enjoy and relish in the moment. You are giving back, via your photography, to the people who supported and empowered you from the beginning.
TID:
What has surprised you about during this experience and what did you learn from it? What do you think your father got out of the experience?
KEVIN:
I was reminded that my dad is the perfect person to be a pilot. His attention to detail and preparation is masterful. And I really think he enjoyed having his very own personal photographer for the day. But more so I think he was proud to have both his sons along for his final flight. At the end of the day I learned so much more about his passion. At the end of the day he saw his son at work as well.
TID:
Now, back to the main image. Can you walk us through the moments leading up to it? Additionally, can you talk about what you were thinking while making the image?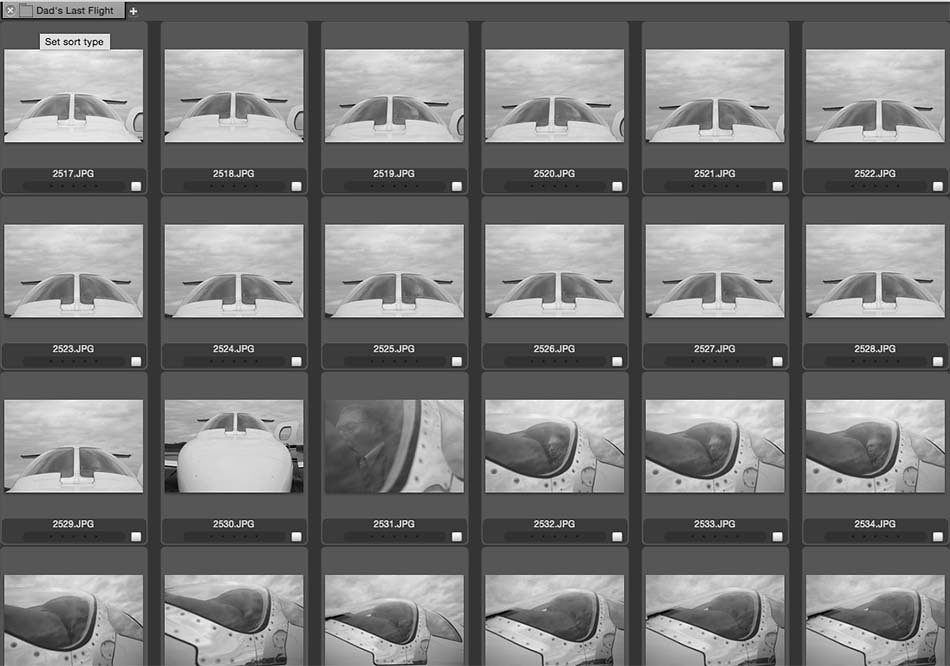 KEVIN:
My thought process for the day was to focus on capturing moments before and after the flight because of the limitations once in the air. The inside of a jet is a very tight space. And your movement is also limited. That said, I didn't expect to make this photo. It was a miserable rainy day and I was ready to get in the aircraft and stay there. After a few frames of him working from in the cockpit, I decided to venture out. If it had been sunny outside, I never would have made this photo. The glare from the sun would have been too bright. Once I got up close to the jet, I really wanted to work the reflection of the clouds and the leading lines of the aircraft.
I had visual expectations for the day but was also trying to keep an open mind about what was coming. That morning I missed the photo of my parents kissing before they parted. It really upset me. But my persistence was rewarded because I really felt like I showed the joy my father feels in his heart about the air up there.
TID:
In conclusion, what advice would you have for someone wanting to do document their family?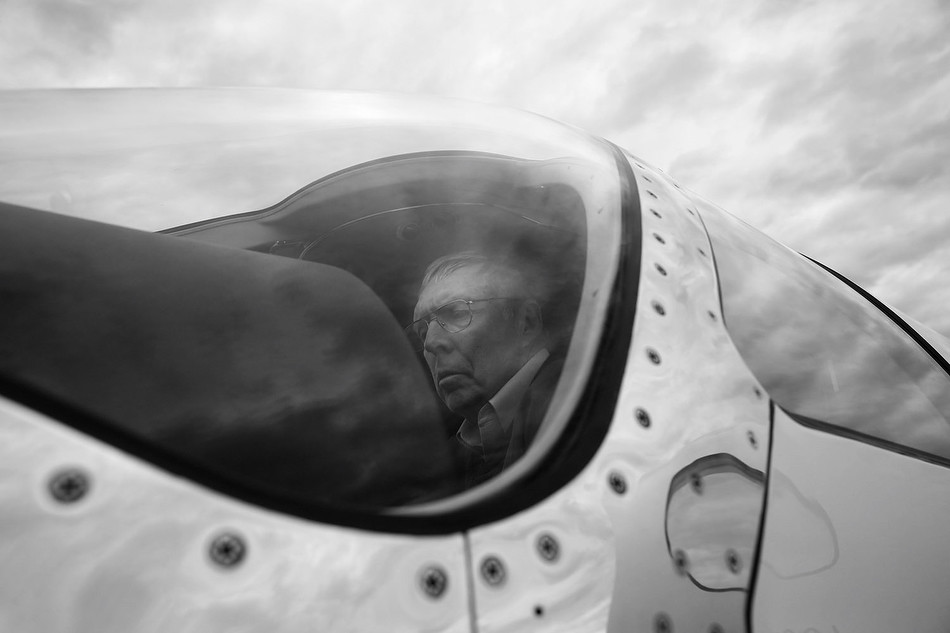 KEVIN:
Always take the opportunity to document your family. It won't necessarily mean as much in the moment, but some day you'll look back and recognize the importance to yourself and your family. You are the trained, thoughtful keeper of record for the people closest to you. Don't ever take that for granted. There is also the challenge of when do I take a photo and when do I be part of the family? You have to make those decisions as they come and they are never as easy as the candles being blown out on a birthday cake.
:::BIO:::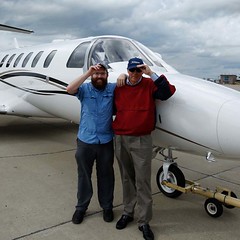 Kevin Martin is an independent photo editor and photojournalist based in Madison, Wisconsin. Previously he was a photo editor for The Associated Press, Knoxville News Sentinel, San Antonio Express-News, The Advocate and North State Journal. Before seeing the light of picture editing, Martin was a staff photographer at The Augusta Chronicle.
Martin is a former director of The Kalish visual editing workshop. He has twice served as a juror for the Pulitzer Prize photography categories. Martin is also a former president of The Associated Press Photo Managers and a former Executive Committee member of NPPA. He holds a master's degree in photography from The School of Visual Communication at Ohio University and a bachelor's degree in journalism from Eastern Kentucky University.
Martin is an avid novice of the clawhammer banjo and hopes to become the best ice fisherman in his apartment complex. You can see his work here:
The attached photo of my father and I on his last flight was taken by my brother, Paul Martin.