Spotlight on Damian Mulinix
Jan 7, 2014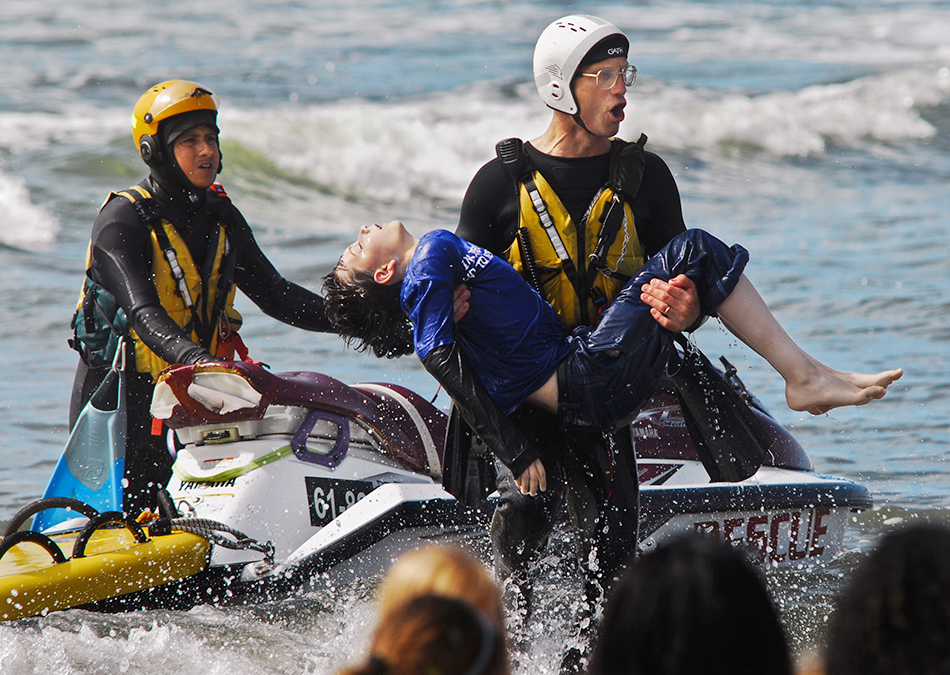 TID:
This is a powerful and difficult image, please tell us the backstory.
DAMIAN:
Ross, thank you for the opportunity to share this, I really appreciate it.
Living at the beach, it's not unusual for me to respond to surf rescue calls over the scanner several times each summer, as our beach here is particularly treacherous and often catches swimmers off guard. Such was the case in early August 2011. It was late on a Friday afternoon when I heard the call go out, but I did not immediately go, as the call originally said that there were two in the water but they were being helped. That and the fact that I was several miles up the beach. I figured by the time I got there it would be all over. However a few minutes later, they re-toned the call for additional assistance, so I got in the car and was lucky enough to get behind a fire truck and followed it the whole way there at high speed.
TID:
When you arrived on scene, what were your first thoughts?
DAMIAN:
Confusion at first. There were a lot of people on the beach including first responders and onlookers. But the first thing I saw was a group of kids huddled together in the sand, praying and sobbing. It was the most heart-wrenching scene and sound you can imagine.
It wouldn't take long before someone informed me that they were all from a church youth group, visiting the beach from northern Washington for the day. Two of the boys had gone into the water and disappeared. By the time I got there the first had been rescued by a father and his daughter who had been boogie boarding nearby. But the other, Dale Ostrander, was still missing, and at that time had been lost in the water for more than 20 minutes. I kept switching back and forth between making pictures of the praying children and back to the water where the search was taking place.
TID:
How did you handle these thoughts and how did you proceed?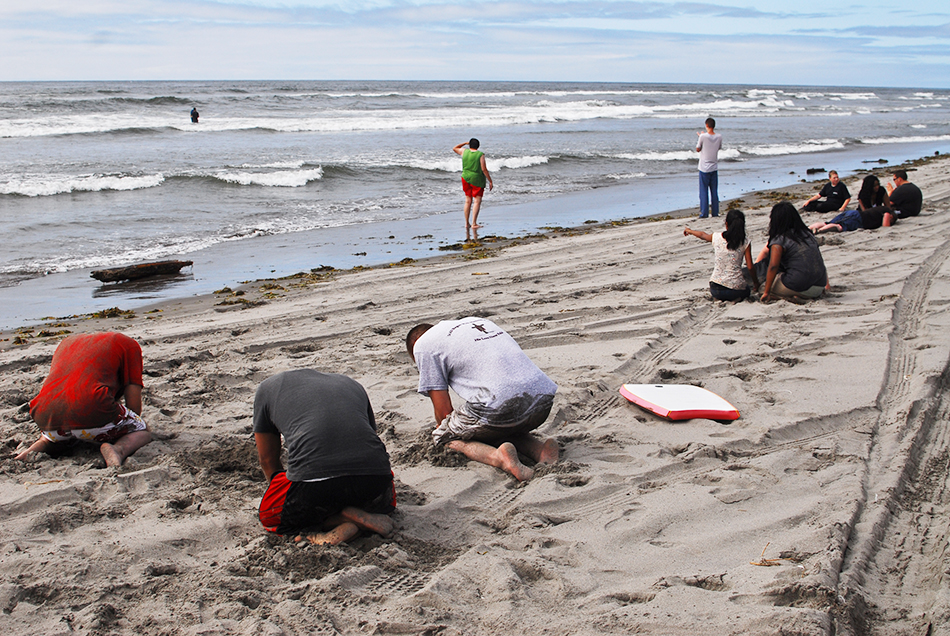 DAMIAN:
I was very conscience about doing my job but also not being a vulture in this highly emotional scene. I shot with a 50 and 400, which allowed me to get the kind of images I wanted, but without being overly intrusive to the praying kids.
TID:
What challenges did you encounter while working this scene?
DAMIAN:
At previous surf rescues when the victim was in the water for that amount of time, there has never been a happy ending. Things were already so highly emotionally charged, it was hard not to think about what would happen if and when they found his body.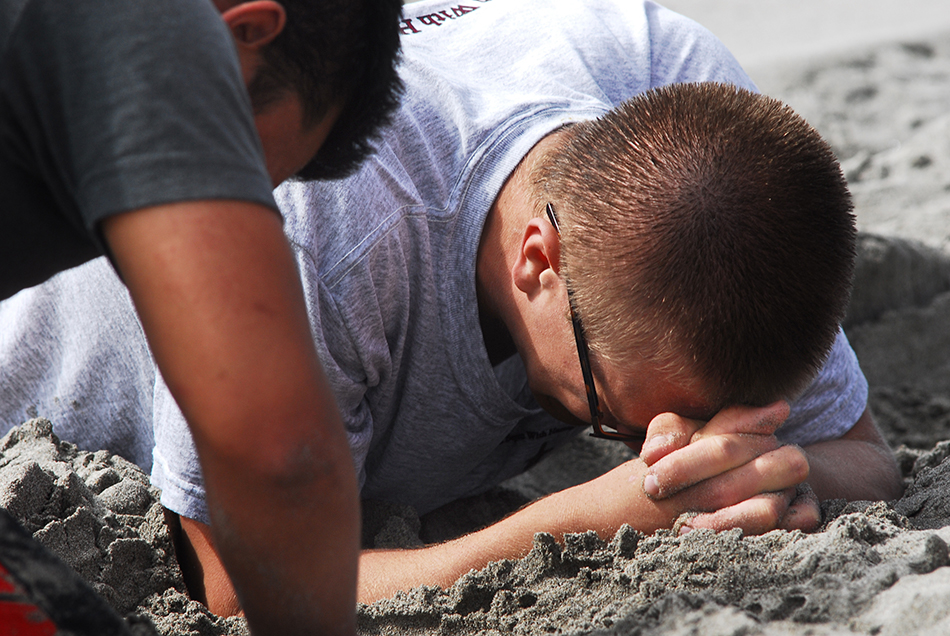 TID:
How did you handle and overcome these problems?
DAMIAN:
I had to stay cool and do my job and just concentrate on making pictures and not get wrapped up in that at the time — of course I would end up having my own emotional tug of war later when it came time to go through the images.
TID:
Now onto the moment. Can you talk about the moments leading up to the picture and also the actual moment?
DAMIAN:
I happened to be facing the water when rescue swimmers Will Green and Eddie Mendez found him and pulled him onto the back of their jet ski. It was about a half hour since the original emergency call now. When they came to the shore, rescue team captain Doug Knutzen picked him up and started carrying him to land where paramedics were stationed. I only took five photos of this, as I knew he was dead when I saw him. Knutzen yelled out to the paramedics in one of the frames. One frame after this I stopped shooting. I know a lot of photographers probably wouldn't have, but for me, that is where human nature kicked me in the head.
It was the right decision for me.
The paramedics worked on him for almost 10 minutes on the beach before loading him into an ambulance and driving away. Little did I know at the time how things would play out.
When I returned to the office after this I just felt sick. I didn't look at the images, I didn't want to. I knew I had a "good" picture, but I also knew I had a picture of a dead child. It wasn't until much later that night, while having dinner with rescue swimmer Mendez, that I found out that Dale had been revived while being transported to the hospital and he had been flown to Portland where he was in a coma.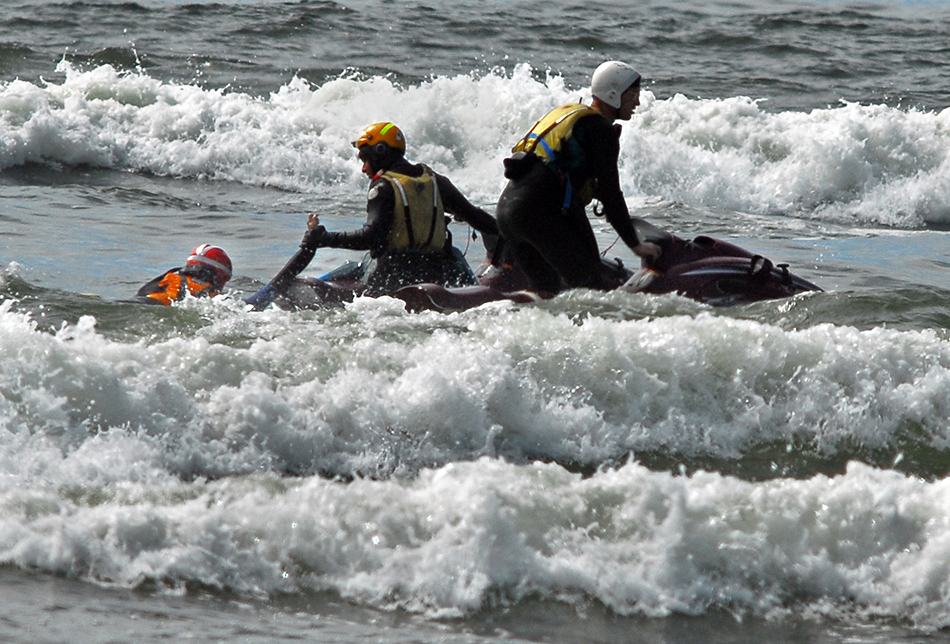 TID:
What was the reaction of the community to this picture, and how was it handled?
DAMIAN:
I had a long conversation with my editor Matt Winters after viewing the images and we debated what we were going to do. We knew there was a strong likelihood that we would catch some hell for running the photo, but felt that a greater good could come of people seeing it by hopefully realizing that our beach is not a safe place for swimming. When Dale awoke from his coma two days later, the story changed again and became one of hope and inspiration. Dale would go on to have a nearly full recovery despite some minor brain damage he incurred after being technically dead for at least 20 minutes.
The night before it appeared in the paper, I published a post on my personal photo blog about the ordeal and it quickly went viral. (That particular post has received more than 58,000 unique visitors since.) Before the family was prepared to give interviews, the media looked for whatever story they could about this event and the spotlight found me. In the two days following publication I was interviewed about the image and about being there by multiple newspapers and TV and radio stations. The images moved across the AP wire and were published all over the world. In the time since, neither I nor the newspaper has received anything but praise for running the photo.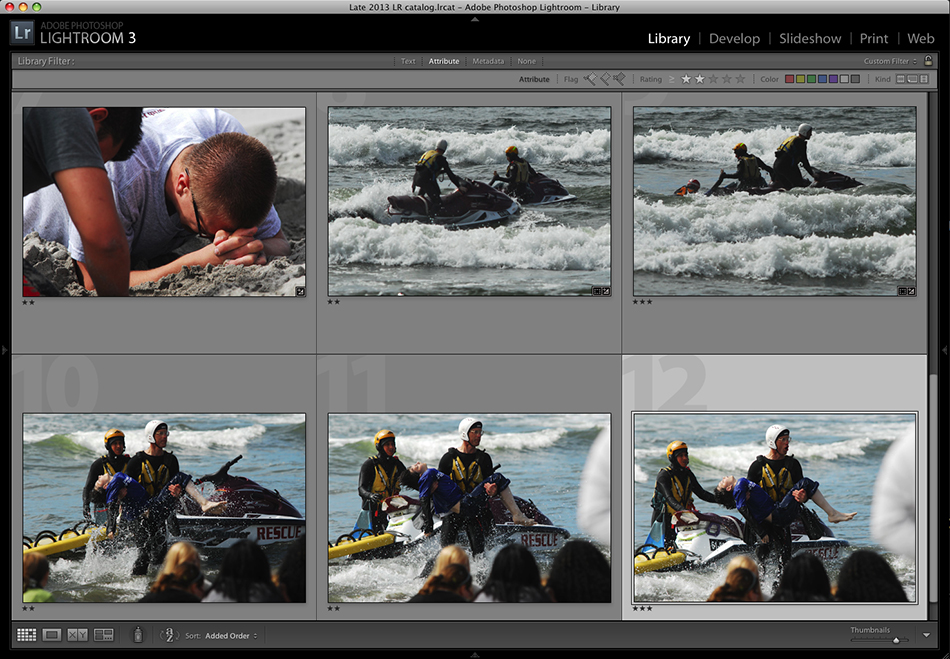 But most importantly, the images made that day brought a great deal of attention to the family, who according to Dale's mother, received donations from around the globe that have been a big help in dealing with the medical costs. One other funny thing, the image that we originally used in the paper and on the wires was different from the one that went on to receive accolades. The original was of Knutzen as he lifted Dale out of the water, which is very dramatic. But my editor, a few days after, saw the frame just after that one, where Knutzen is yelling at the paramedics, and noted its heightened sense of urgency, which I missed in my edit. He of course was right.
TID:
What have you learned about yourself in the process of making images like this?
DAMIAN:
I know now that photographing scenes like this is not something I would want to do on a regular basis. I understand that it can come with the job sometimes, but it isn't something I would ever actively go looking for. There are far braver photographers with ice water veins looking to be at scenes like this on a daily basis, but that just isn't something that interests me. At one time I think I questioned if that was something I could do, but I know myself better now. That being said, if another situation along these lines came up while I was at work tomorrow I would be there once again, trying to document it as best I could.
TID:
What have you learned about others?
DAMIAN:
I would say that I learned just how much power a single image can have, even in the world today. These pictures illustrated an amazing story about life and death, one that may not have gotten its deserved attention without them. Regardless of whatever accolades it has garnered and whatever pride swell I get when people ask me about it, nothing makes me happier about it than the personal and financial benefits it has brought to the Ostrander family.
TID:
In conclusion, what advice do you have for photographers?
DAMIAN:
Well one thing I guess I've learned is to never wish for something you don't necessarily want. By that point in my career, more than 10 years in, I wanted nothing more than to make an iconic picture, something I could be known for. On one hand it's nice to have that, and be known for that. It's self-affirming and flattering. But on the other hand, I find that this picture is what I'm known for, which can be hard, as I don't feel like the images from that day are indicative of the kind of work I do, especially now. A few weeks after all this happened I spoke with former Seattle Times photographer Jerry Gay on the phone. Jerry won the Pulitzer in 1975 for a haunting image of firefighters resting after fighting an enormous blaze. He told me that images like this can open a lot of doors for a photographer. An image like this can also define you as a photographer, but only if you let it. So while I'm proud of this image and the good that has come from it, I know there is more to be done, and that's what I choose to do.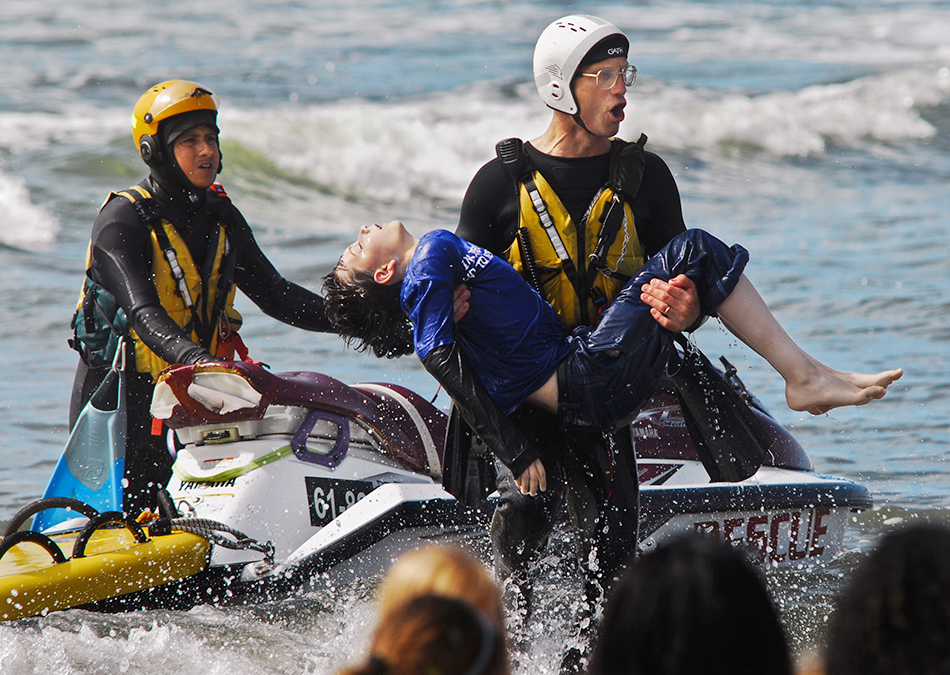 :::BIO:::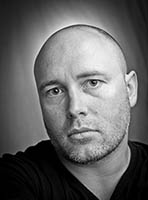 Born in 1977 on the north coast of California, I began my career as a junior in high school when I was hired as a reporter for my hometown newspaper, the Triplicate, where I learned photography from staff photographer Mark Ylen. Over the last two decades I've spent time as a staff photographer at a variety of newspapers in California, Oregon and Washington, including the Vancouver Columbian, The McMinnville News Register, and for the last 11 years, the Chinook Observer of Long Beach, Wa. Since being hired by the Observer, a small weekly on the Washington coast, my work had been honored by both the Pictures of the Year International and the NPPA's Best of Photojournalism competitions. When not at work, I'm often out street shooting with my girlfriend Natalie St. John, who is also a writer and photographer at the Observer, in Portland, Or., or around town.
You can see more of his work here: