Spotlight on Andrew West
Apr 9, 2013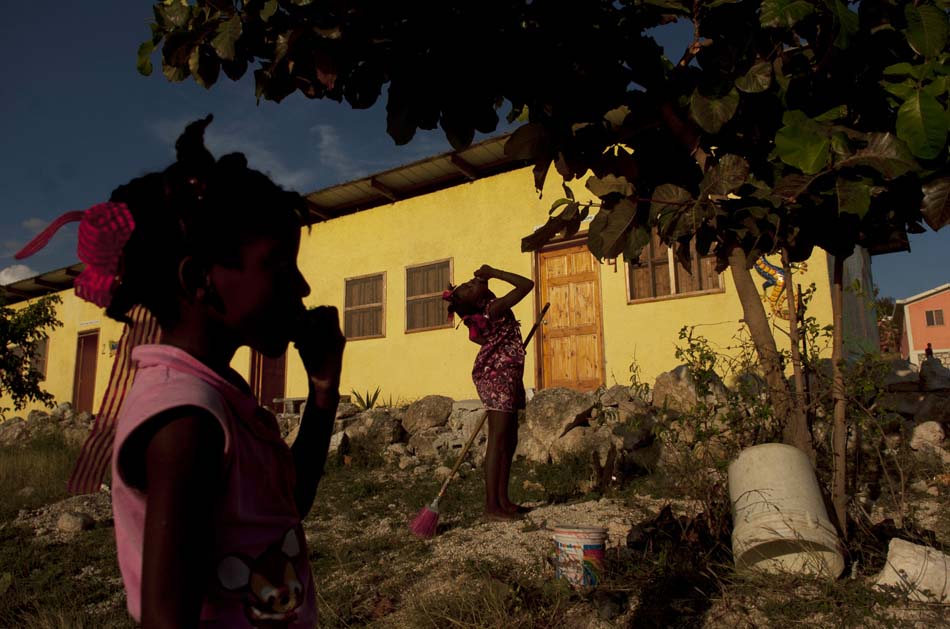 TID:
What a beautiful image. Please tell us a little of the backstory.
ANDREW:
I was on assignment for the News-Press to cover the one-year anniversary of the earthquake that hit Haiti. The Fort Myers area is home to many Haitians, and we wanted to document what was happening in this region. Our focus was to tell the stories of local families that were affected by the earthquake. We also wanted to document the local efforts, mostly faith-based organizations and charities, which were providing aid to people affected by the earthquake. This picture was shot at the Mission of Hope, a religious charity based in Fort Myers.
I was on a plane the day after the earthquake hit. I had previously traveled to Haiti five times on assignments for the paper.
TID:
How did you prepare for this shoot, and what did you to put yourself in place to make this happen?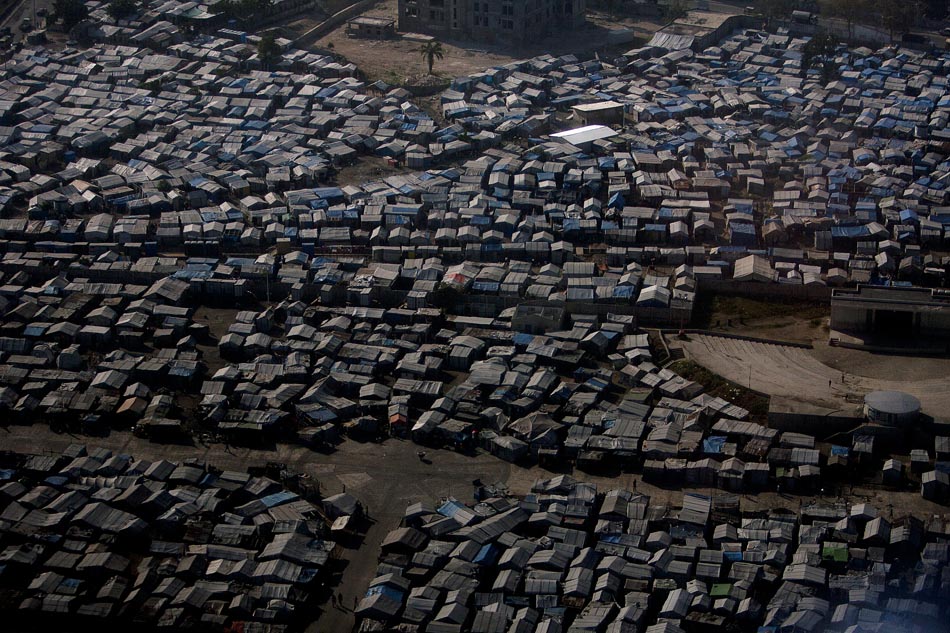 ANDREW:
Reporter Rachel Revehl and I traveled to Haiti several days before the anniversary to get our bearings and to try to connect with organizations and subjects we had dealt with a year earlier. Although we had never met with Mission of Hope, we heard the organization was doing important work in the area, so we wanted visit them. They are a faith-based group that feeds, educates, houses, and provides medical assistance to Haitians in need. This photo was shot at Mission of Hope's orphanage.
TID:
What challenges did you encounter while working to make this image?
ANDREW:
I did not encounter any challenges within the Mission of Hope setting. The group was welcoming and were grateful that we were documenting their work. But the overall trip throughout Haiti was fraught with challenges. As you know, getting around in Haiti offers many challenges.
Finding reliable transportation and good drivers can be daunting. Addresses are virtually non-existent. We would get leads about subjects with local ties in a village outside of Port-Au-Prince. Often, we searched in vain for the missing needle in a haystack. We did find many subjects but not without considerable time and effort. Communication was very inconsistent with weak to nonexistent cell phone service. On earlier trips, we had the luxury of a satellite phone for transmission, but we did not have one on this assignment, so I downloaded images from my computer onto my iPhone and then emailed them back. This process was very time-consuming, challenging, and stressful -- especially on deadline.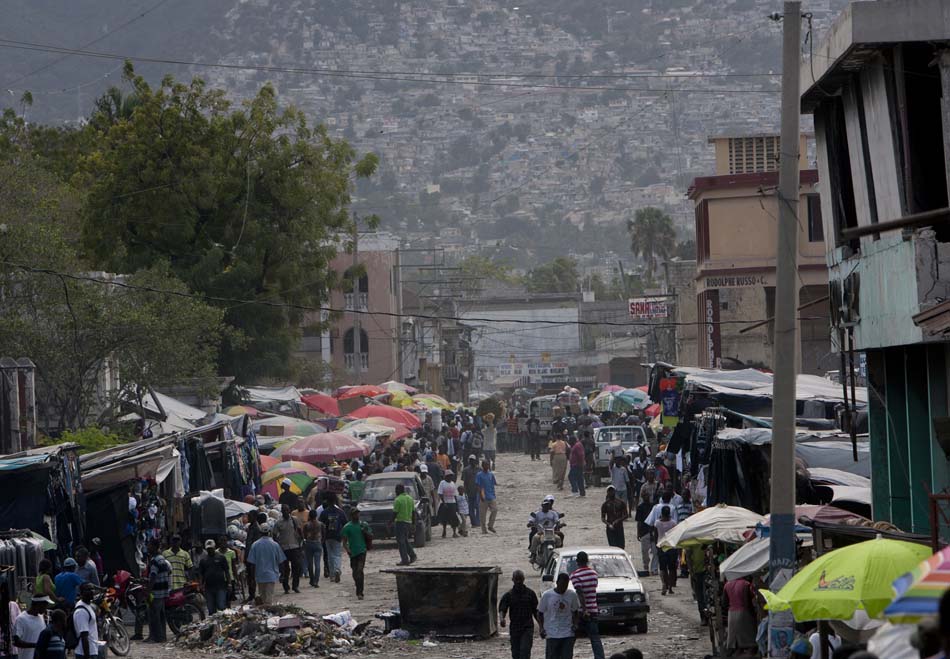 TID:
How did you handle and overcome these problems?
ANDREW:
Being persistent and having a positive attitude always helps. We would set a series of goals and a game plan each day. On rare occasion, things went according to plan. Other times, we faced every imaginable obstacle. Some of my favorite stories from my times in Haiti include flat tires, overheating cars, language barriers with translators, fourteen hour overnight trips across the county on bumpy roads, no-show cars and drivers, forcing us to travel via motorcycles. For all of our challenges, I have never encountered more hospitable and generous people.
TID:
What have you learned about yourself in the process of making images like this?
ANDREW:
I am extremely grateful for the experiences I have had in Haiti. Working in this remarkable nation has had a huge impact on me. In a world of chaos, I believe I have the ability to problem-solve and keep a cool head. Storytelling and art don't always mix, but if I can do both, I think I've done my job. The goal is to captivate readers using the tools available to us: our brains, eyes, and a camera.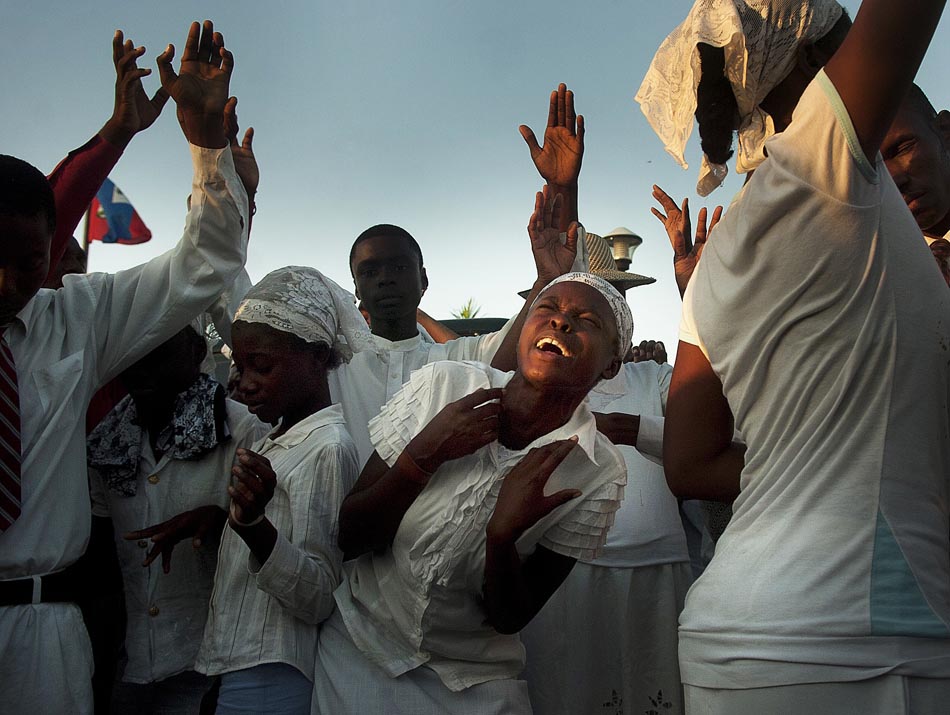 TID:
Now can you tell us about the moment of the main image?
ANDREW:
We were being escorted around the compound. We made the appointment for later in the day. The light was really nice. I had taken a few pictures at a clinic of amputees earlier, but there was not much going on. It was actually a very quiet afternoon. We made our way to the orphans' living quarters. The children were somewhat shy but very curious. I asked the gentleman who was escorting us for permission to photograph the kids.
I worked the scene for about 30 minutes evaluating light and angles. I wanted to use the light falling on the dorms to make silhouettes. I made some nice frames of one of the girls talking to her friend in the shadows of a tree. I liked that there was detail on the other children. Then, all of the sudden, one of the boys started pulling fruit out of a nearby tree. I wanted the back-drop of the dorm because the light was so perfect. I lined up the girl between the door and the window and proceeded to motor drive it. It is difficult to photograph duplicating moments. This time it worked out.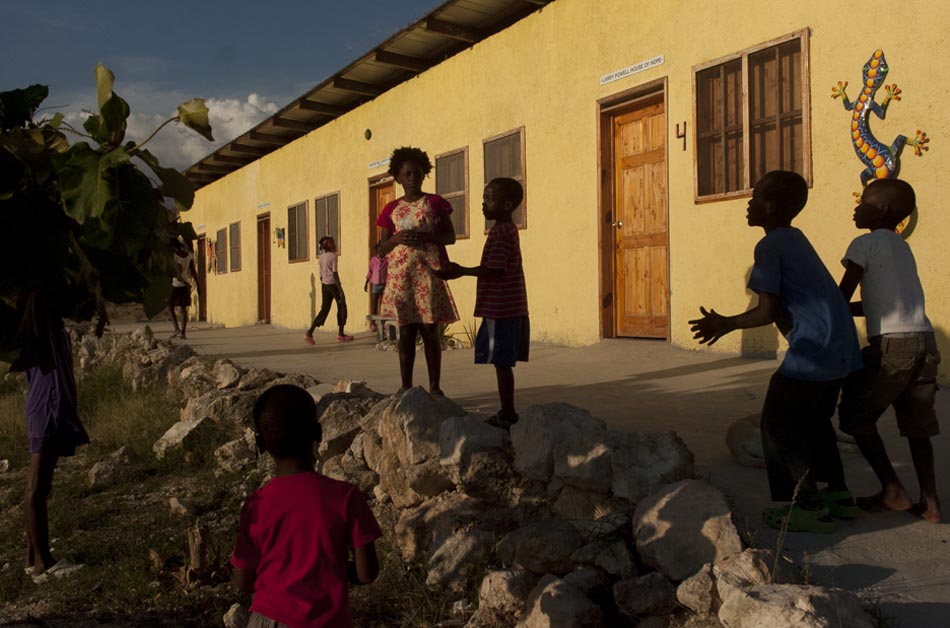 TID:
What surprised you about the moment/working in Haiti?
ANDREW:
Haiti always surprises me. In my sixteen years as a photojournalist, I have never worked in a place that inspires me as much as Haiti does. I admire the resiliency of the Haitian people. I love the light, color, and textures of the country. I am in awe of the people for their ability to maintain hope, work diligently, remain friendly, find strength in their faith, and most importantly just persevere amid so much adversity. During my time in Haiti, I have encountered people who do not want their pictures taken, especially in the tent cities and during times of looting, when people were wary of outsiders especially those with cameras. But for the most part, even when subjects were in the throes of distress, the country was welcoming. The people wanted their stories told.
TID:
What have you learned about yourself in the process of making images like this?
ANDREW:
Within the context of this image, I have learned that you can honor people by showing their beauty in times of great distress. I have learned to repay people for their trust by portraying their dignity.
TID:
What have you learned from those you met while working in Haiti (in relation to your work, and yourself as a person)?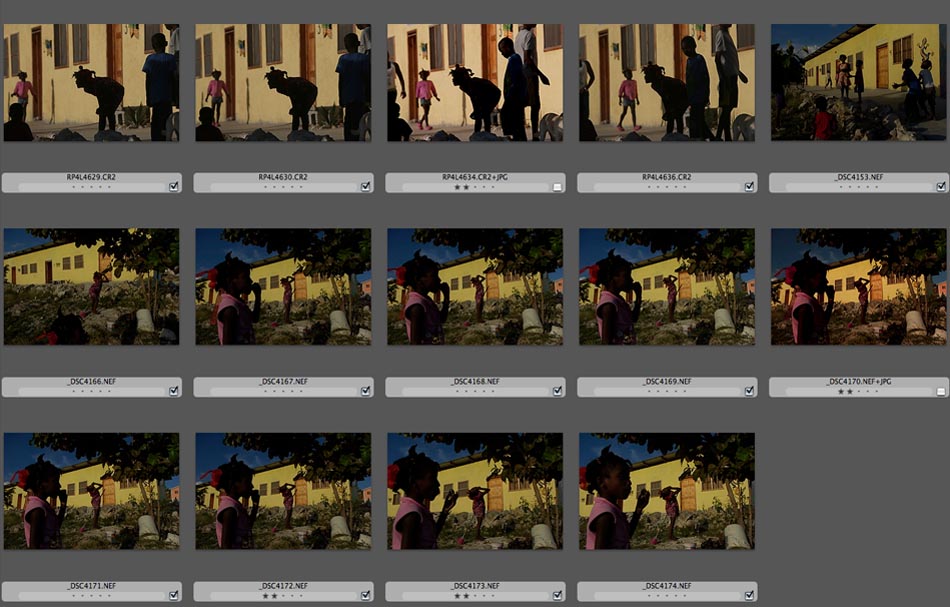 ANDREW:
Be daring, for the next great image might be around the next dangerous corner. Keep your head about you. When things are tense, stay calm. If you are around a group of photographers, don't be afraid to go out on your own in search of a different angle. (Unless things are dangerous -- in this case it is wiser to travel in groups). They are not necessarily always right. Be adventurous. I am from a medium-size paper. It was neat to watch New York Times photographer Damon Winter work right after the earthquake; he was detail-oriented, quiet, and deliberate.
On a technical level, travel light, carry plenty of energy bars, and be ready go at a moments notice. And do not, I repeat do not, eat food from street vendors.
TID:
In conclusion, what advice do you have for photographers?
ANDREW:
Keep an open mind about stories you are working on. Photojournalism is an amazing profession. I can't see myself doing anything else. Just when I think that I can not possibly do more in my role, I learn that I can. A decade ago, I would not have imagined that I would be required to (and capable of) shooting stills, iPhone photos, and video, then immediately uploading galleries on site, followed by writing and narrating an online video column about my work documenting area wildlife.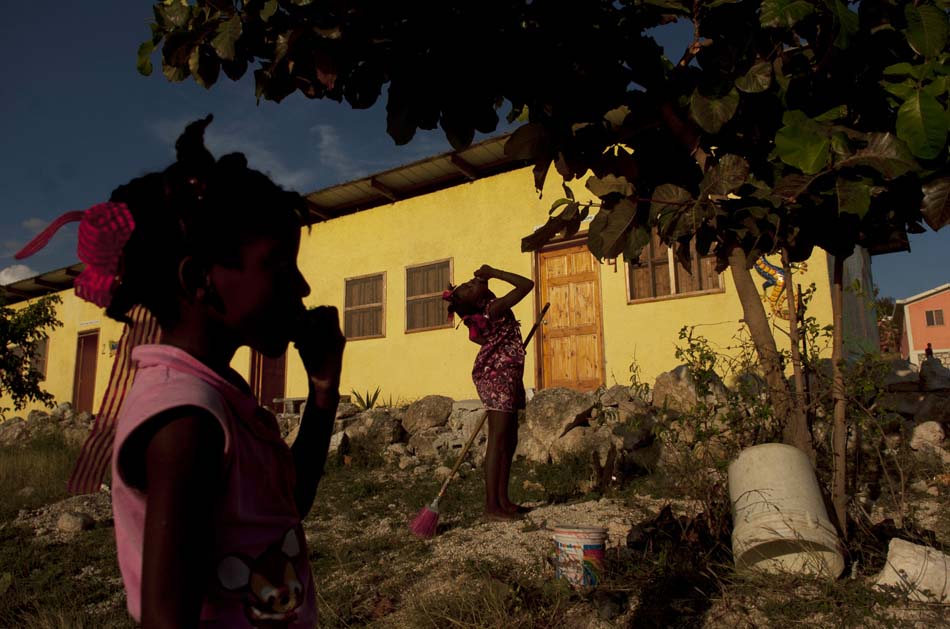 :::BIO:::
Andrew West has been a photographer at the News-Press in Fort Myers for 16 years. He is a graduate of the Art Institute of Fort Lauderdale.
In addition to photographing local news and events, he has documented events throughout the country and parts of the world. He has won numerous awards, which include many National Press Photographers Association awards, Best of Gannett, and multiple commendations from the Society of Professional Journalists including a Sigma Delta Chi award for the work done in Haiti, the Society of News Design among others.
Besides journalism, Andrew loves to photograph wildlife, and he finds Southwest Florida the perfect place to live and work. He lives on Fort Myers Beach with his wife and two children.
You can see more of his work here: