Patience.
It's not just a great Guns N' Roses song that I sang in my head
while trying to upset the #1 seed of my high school tennis team.
It's also a good lesson learned even though I lost -
damn you Andy Sullivan (TID shakes its angry fist)
So, pick up your hairspray, pop the cassette in your tape
player and lets examine these profound words by Axl Rose:
(yes, you can sing along)
"Sometimes, I get so tense
But I can't speed up the time
But you know, love, there's one more thing to consider
Said woman take it slow
Things will be just fine
You and I'll just use a little patience
Said sugar take the time
'Cause the lights are shining bright
You and I've got what it takes to make it
We won't fake it, Oh never break it
'Cause I can't take it"
SO true Axl, so true.
(TID shakes its head in acknowledgement)
It's ALMOST as good as Poison's sage advice
in their immortal song, "Every Rose has it's Thorn."
Now, where were we?
Ah, patience.
It's a word we need to be reminded of - it's not just about
getting their early and staying late. Sometimes, it's also
about having patience while you're photographing someone.
Lets use this image as an example of this exercise.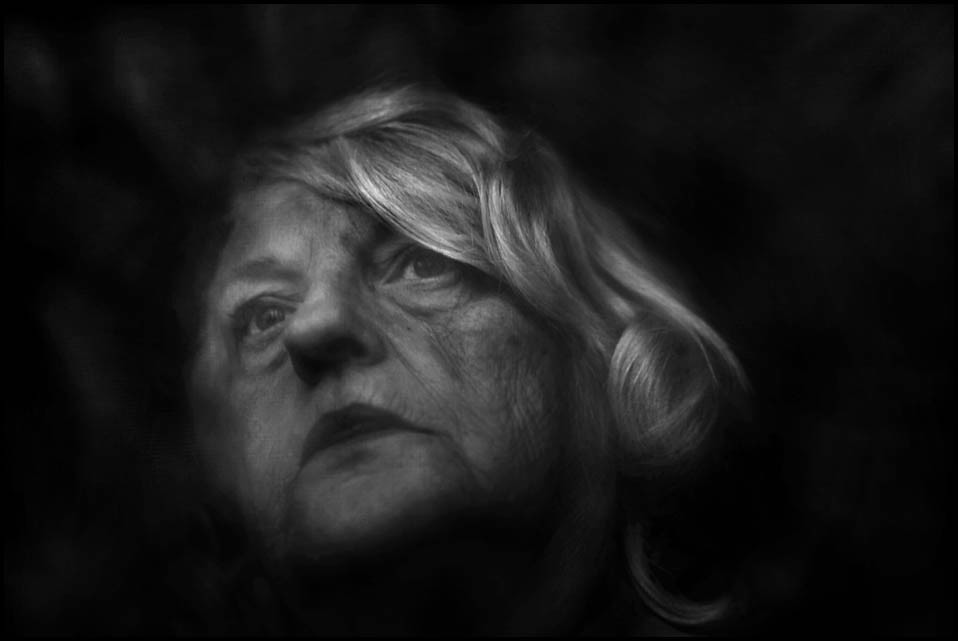 I think about the concept of patience a lot. I used to be much more
harried in the photographic experience, but now I slow much of it
down, and extend it as much as possible.
It takes a lot of patience to create opportunity.
Patience with a photographic shoot often starts before the assignment,
by taking the time to call people beforehand. I use this opportunity
to get to know each other a little in advance of the shoot.
It's important to realize that most people have no idea what you're
doing. Many think you'll just spend a little time, raise your camera,
"snap" a few pictures and leave.
It's not their fault.
It's our responsibility to raise awareness and help educate people
we're working with, both subjects and editors, of the time needed to
get an effective image. I do this for two reasons:
1) to set up the expectation that we're going to be awhile together.
I often tell people I'll need around an hour and usually, unless it's a
business portrait, people are open to it.
2) to buy me time to make an image that rises above the norm.
So, lets work through and see how we got to the above image.
The image is a portrait so given this, I wanted to start where
I saw good light (in her living room). I took a few frames and
quickly realized, besides the fact that I couldn't focus worth a
damn, that it wasn't the right place for a good image.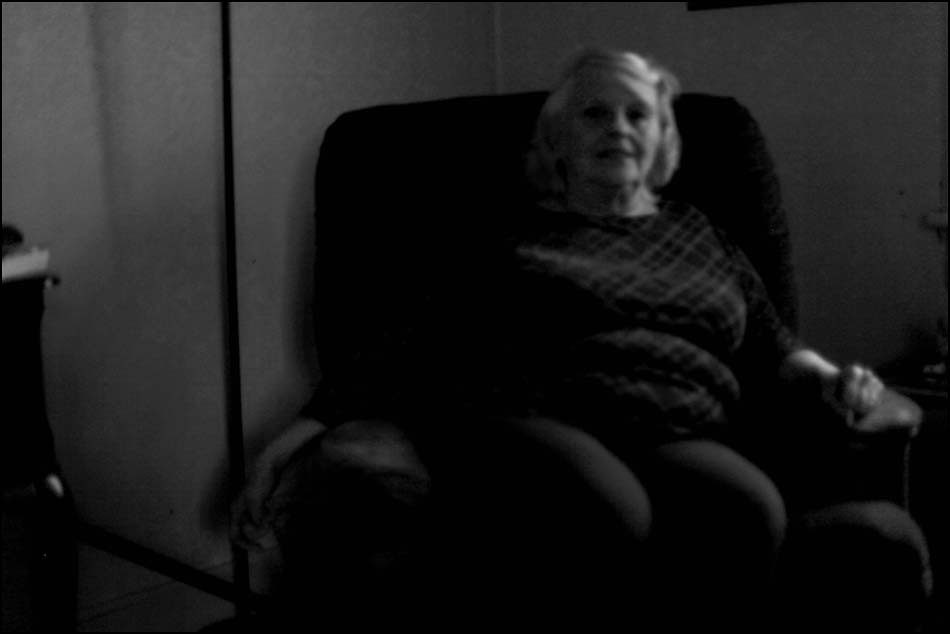 I was stumped and tried different rooms in her house, but there was
nothing that I liked. And when I'm stumped I do something
different to help me focus:
I go to the bathroom.
It's almost embarrassing to say, but it's true. I often ask to go to the
bathroom or tell people I need to go back to my car, just to give me a
moment to think and to give a short break between me and the subject.
It sounds silly but think about it. If you're rattled and not "seeing it"
sometimes it's better to step away for a moment, exercise some patience
and try to think more clearly.
After going to the bathroom and heading out to my car, I noticed
the doorway to her house, and I thought, maybe we could do the
portrait there. I walked back in with her and we spoke for another
15-20 minutes about her life. It was after spending time with her
that I think she felt more comfortable with the experience, and
consequently more open to posing in ways I know she thought
were strange.
But, it's because we'd spent time, and because I had taken a break
to think more, she trusted me and was open to the experience.
I don't think it would have been possible if I had just shown up
at her house and made a quick portrait. Nor would I have seen
the possibility of the image.
Now we get to work and start exploring the space. Here's where
more patience pays off. I encourage everyone to pace yourself,
to think in the long form, not short, and be open to problem-
solving a space. Rarely does a striking image emerge from
limited engagement, which is really what the purpose of TID
is all about.
Here is a progression of the progress: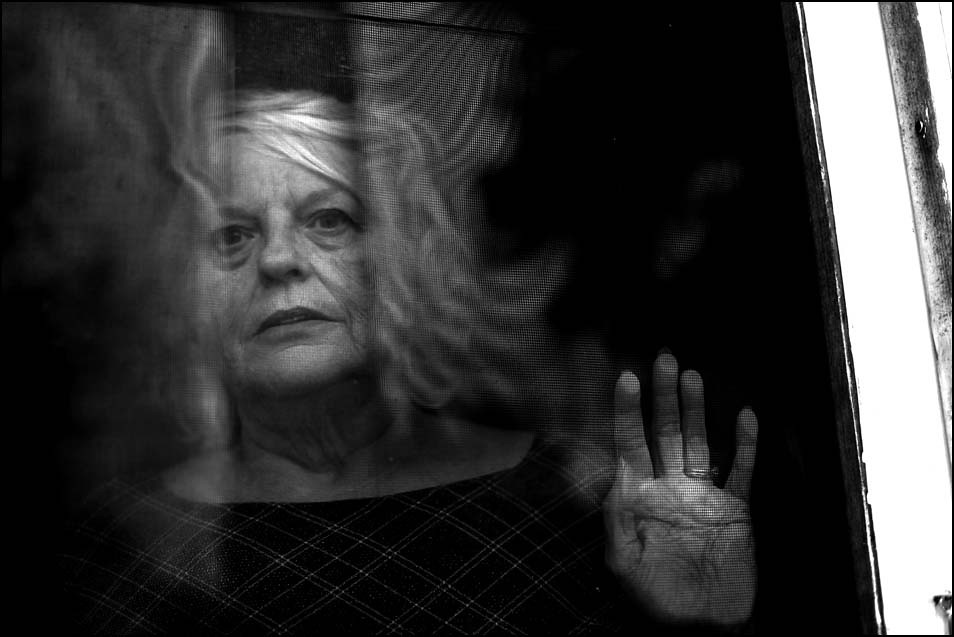 I didn't like the door at right, and so I thought I'd try the rarely
seen "verticle" (yes, your camera does turn to the left). But, as
you can see, it wasn't effective. I didn't like the patterns in her
shirt and I thought it was distracting.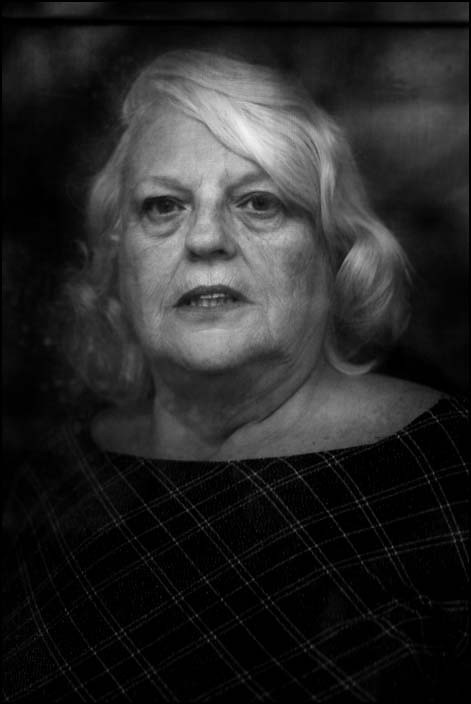 We return to the horizontal and it's at this point it seems like we
can make something work. It's just a matter of time. I asked her
to look out wherever she wanted to, in an effort to make her more
comfortable.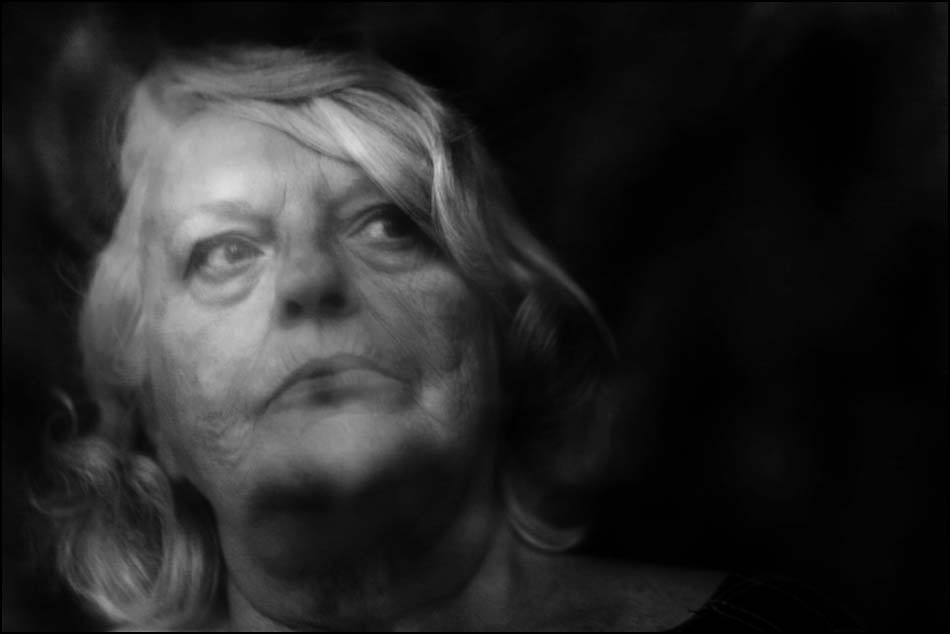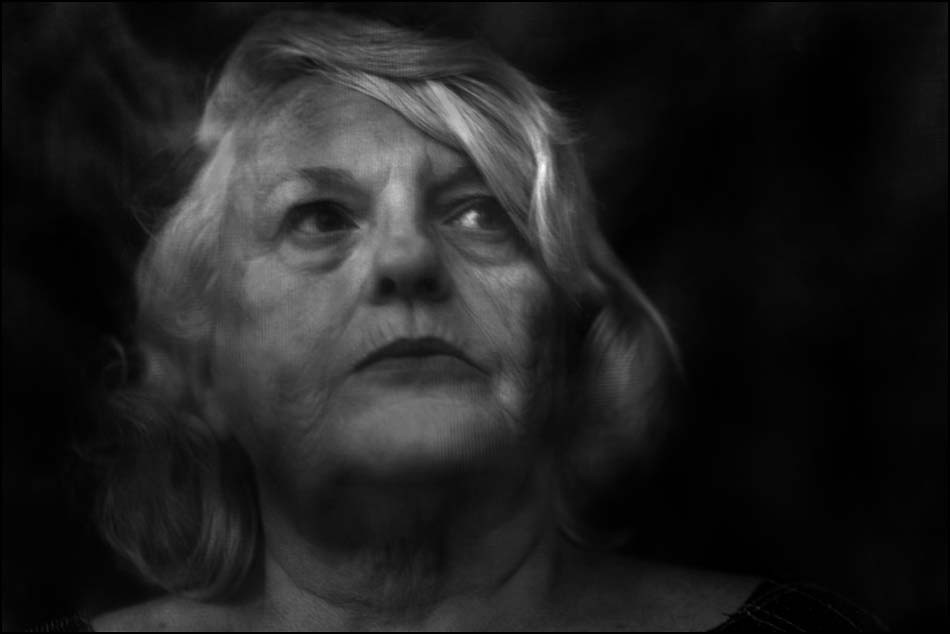 We finally get close here, but it's a little soft in the focus: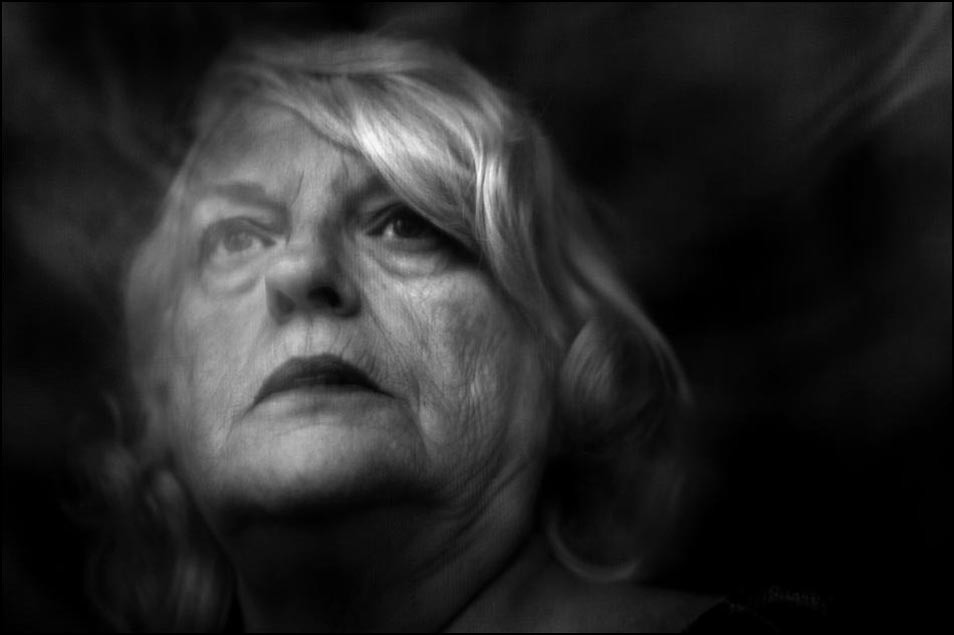 And after a total of 270 images and one hour,
we were able to make this image.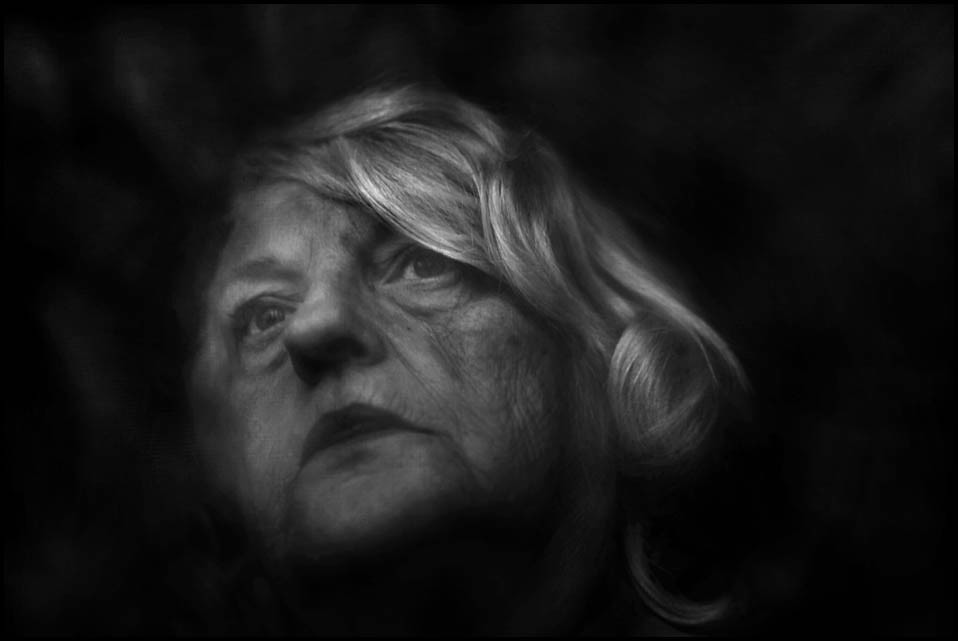 So pick up the phone before your shoot and work to
create space where you have time to be patient, and
don't forget to bring along your Guns N' Roses.
+++++
Next week on TID, we'll take a look at this image by Greg Kahn
as part of the outstanding housing crisis work he's done in florida: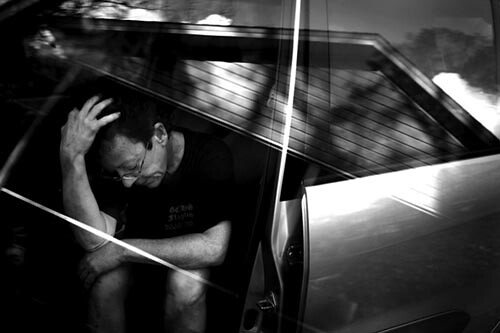 As always, if you have a suggestion of someone, or an image you
want to know more about, contact Ross Taylor or Logan Mock-Bunting at:
[email protected]
[email protected]